Cosmopolis: A city inhabited by people from many different countries.
Toronto is arguably the most cosmopolitan city in the world. While statistics help to quantify Toronto's diversity (more than half of the city's inhabitants were born outside of Canada), it is important to hear from the people who make up these statistics.
COSMOPOLIS TORONTO is the culmination of a yearlong journey to photograph 195 Torontonians; one born in every single country in the world.
This series features a portrait of each Torontonian in a location where they feel the most at home, and a second photograph of the participant holding something that connects them to their past.
This project was presented at TEDxToronto, to the United Nations Global Forum in Azerbaijan, and featured in a film by the National Film Board of Canada. It has also been featured widely in the media such as The Globe & Mail, CBC's The National, The Wall Street Journal, and National Geographic.
MEGHNA

Born in Suva, Fiji |
First image: Being at Sugar Beach reminds me of picnicking with family in Fiji, and of my honey-moon when Jason and I sat on the deck drinking and enjoying the beautiful calm sea.
Second image: The day I married the man I love was the most special of occasions. This cherished album of our wedding in Fiji is full of unforgettable memories.
ANJA

Born in Rantsila, Finland |
First image: My sister Irja and I purchased this Willowdale home in 1972. I lived here for more than a decade and remember the neighbour-hood fondly.
Second image: I used this cake decorating textbook while studying in Finland. By using the skills I learned from it, I obtained the degree I needed to get my job here in Canada. I worked as a cake decorator at the grocery until I retired.
FLORENT

Born in Grenoble, France |
First image: On weekends I love to go to the St. Lawrence Market, grab a coffee and indulge in a peameal bacon sandwich from the Carousel Bakery. This is the best way to start a Saturday.
Second image: This is a small bottle of lavender that my parents gave me. It is from my region of Provence, a place that is full of beautiful lavender fields. My parents have always grown it in their garden, so the smell reminds me of home.
BRENDA

Born in Libreville, Gabon |
First image: My first real job at Sony Canada, with its regular working hours, allowed me to buy my first camera and to pursue my passion of fashion blogging.
Second image: When I was a child, the King James' version of The Bible is what my father always used during our morning devotions. My bible goes everywhere with me.
YERRO

Born in Banjul, Gambia |
First image: My apartment at York University represents the home I am trying to establish for myself in Toronto. It will always be remembered as my first real residence in this city.
Below. This white and gold prayer robe was designed by my mother. It is highly valuable to me because it is my connection to my original culture.
NINO

Born in Tbilisi, Georgia |
First image: When I first moved to attend the University of Toronto, I fortunately stumbled upon Alexandra Gates. Although it is in the middle of downtown, one can go through these gates and take a peaceful walk surrounded by giant trees. I have now been in the city for half a decade but I still find time to wander here.
Second image: Long ago, women of noble descent wore a tchikhtikopi, a headband with a white veil. It also had a diamond pin holding it together. I received this ring from my mother and it is made from one of those pins. For this reason, every day that I wear it, I feel as if I'm wearing a part of my cultural heritage.
AVA

Born in Cologne, Germany |
First image: Edwards Gardens is a place I have visited many times with my parents. As I love to write stories, these gardens evoke a sense of nostalgia and are an inspiration for initiating a story that I desperately want to put on paper.
Second image: Although I was born in Germany, I am deeply connected to my Persian background. Faravahar is one of the best-known symbols of Zoroastrianism, the state religion of ancient Iran. I try to live by the religion's basic principles of "good words, good thoughts and good deeds".
BERNICE

Born in Dichemso, Kumasi, Ghana |
First image: I grew up believing that my grandparents were my parents. I learned the truth when at age nine, I arrived in Canada, came to this apartment building and met my biological parents and baby brother.
Second image: I particularly admire my grandfather; a man who always stood up for what was right and believed strongly in the importance of education. When I was a child he always supported me, telling me to never let anything stop me from achieving my goals.
FOTIS

Born in Vrachati, Greece |
First image: Guildwood Park gives me a taste of Greece right here in Toronto and I think that this captures the best of both worlds.
Second image: Ancient Greek history and mythology have always fascinated me. This statue, an official replica from the Archeological Museum of Ancient Corinth, was a gift from my late mother.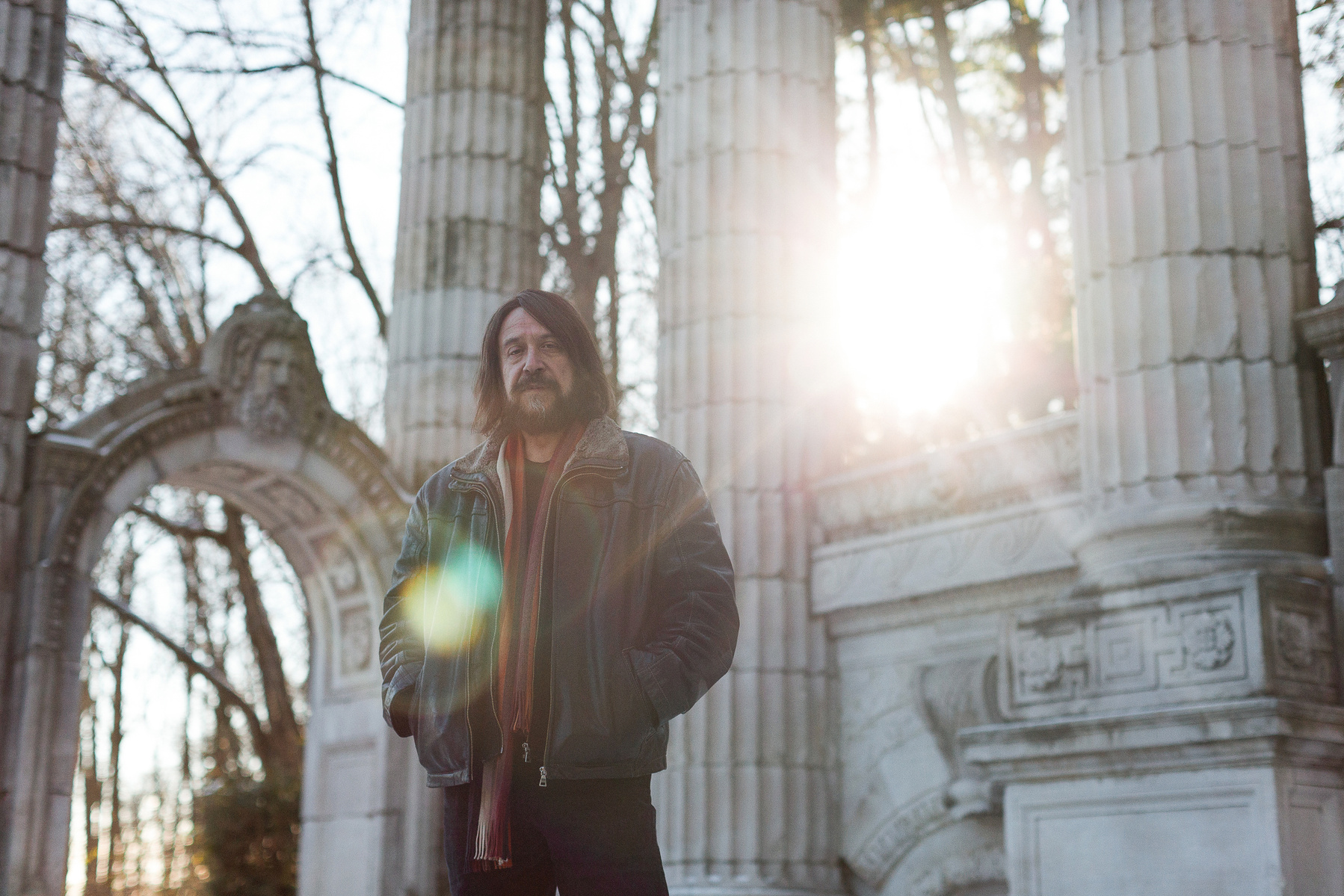 HANNAH

Born in St. George's, Grenada |
First image: In Kensington Market's Caribbean Corner, I am able to find mangoes, plantains, sweet potatoes, spices, and roti skins all key ingredients in Grenadian stew and curry dishes.
Second image: Grenada is known as the "Spice Isle", and I particularly love nutmeg. It is featured on the Grenadian flag and is crucial to the country's economy. Grenada is the world's second largest producer of this seasoning.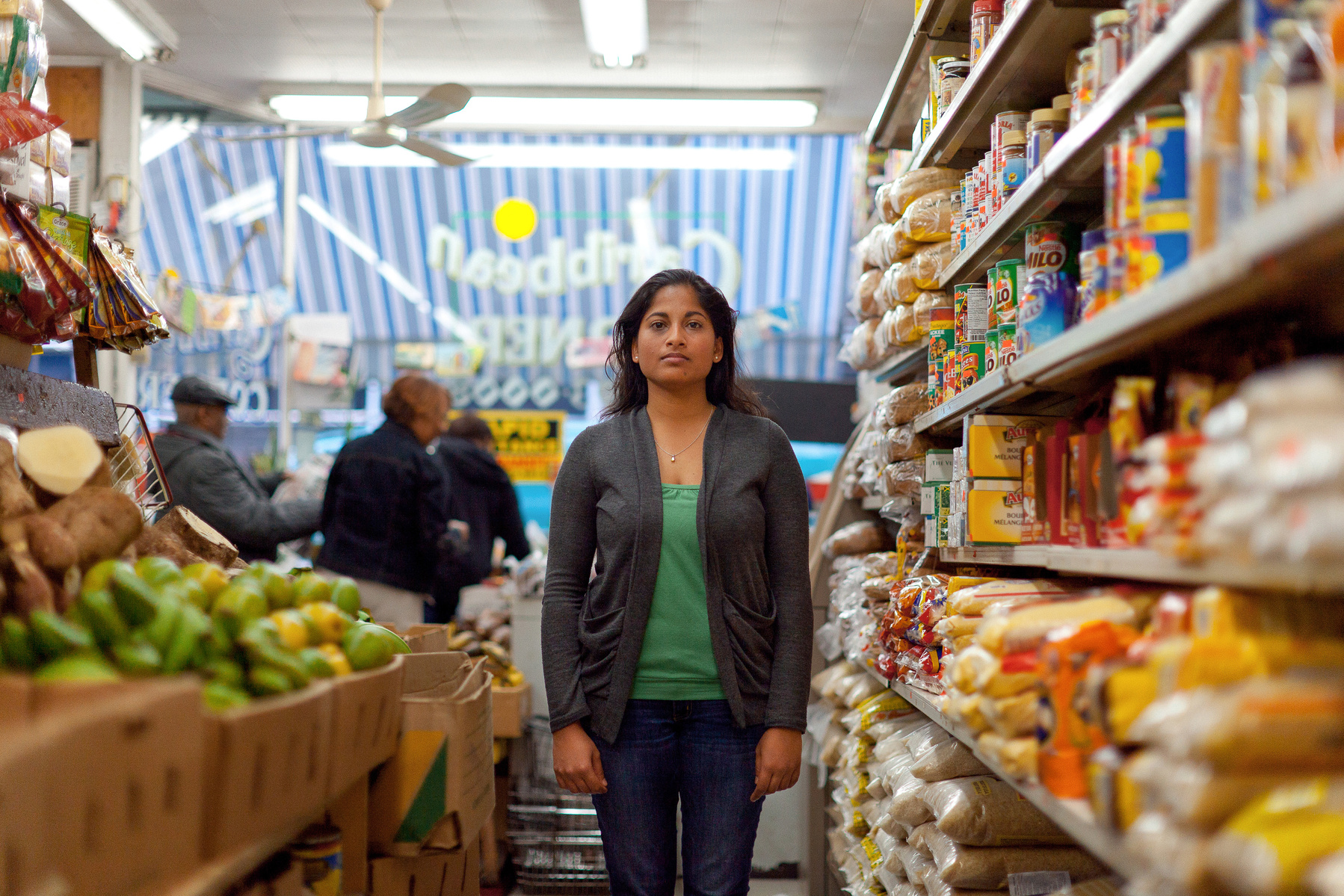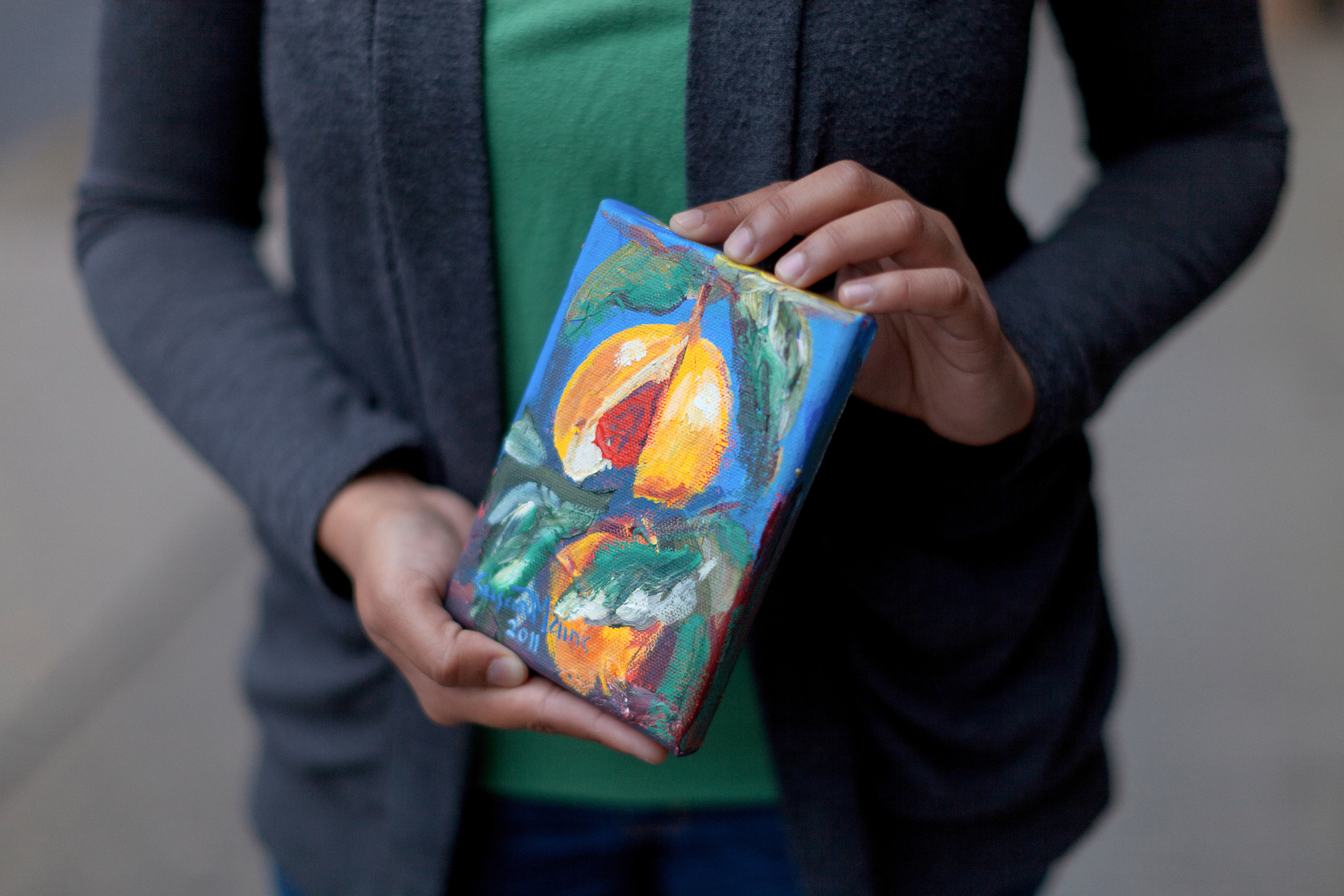 ERICK

Born in Guatemala City, Guatemala |
First image: I left Guatemala undocumented, fleeing the political turmoil of the 1980s. After living in both Mexico and the USA, Pearson International Airport was my passage to freedom and gateway to safety. When I arrived as a political refugee in 1986, my heart was pounding so fast and hard as I got out of the airplane. Perhaps it was the excitement of finally having a safe home, or the fear of the unknown…or both.
Second image: Holding this bag takes me back in time to my childhood when I had a bag just like this one. In this gift from my eldest sister I carried my lunch, love letters and books to school…and my memories and secrets.
FANTA

Born in Conakry, Guinea |
First image: Indigo Bookstore at Bay and Bloor is where I go to lose myself for a couple of hours, in my favourite crime and mystery novels. It helps with the homesickness.
Second image: My mother gave me this bracelet when we were travelling together in Guinea. Wearing it reminds me of who I am and where I came from.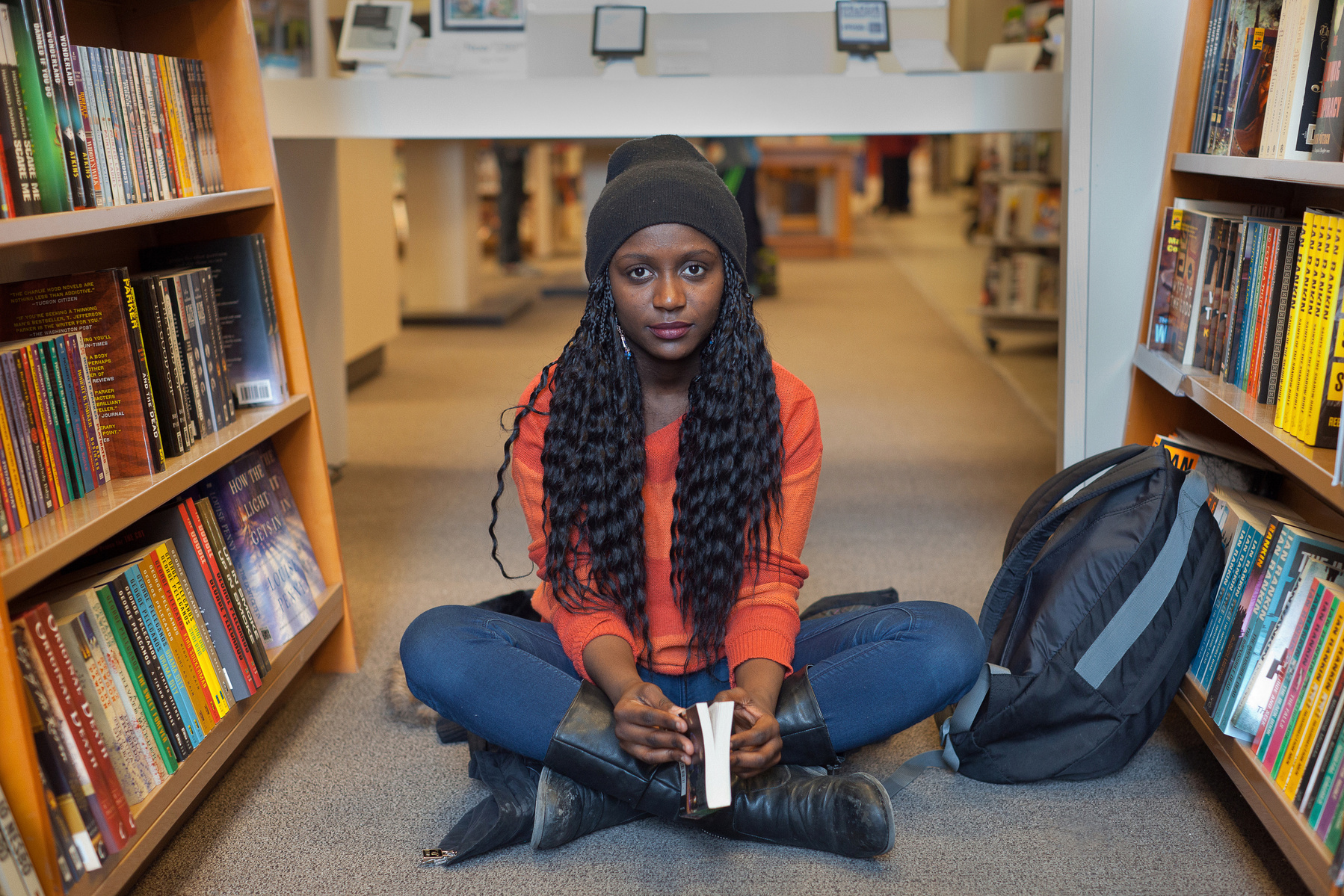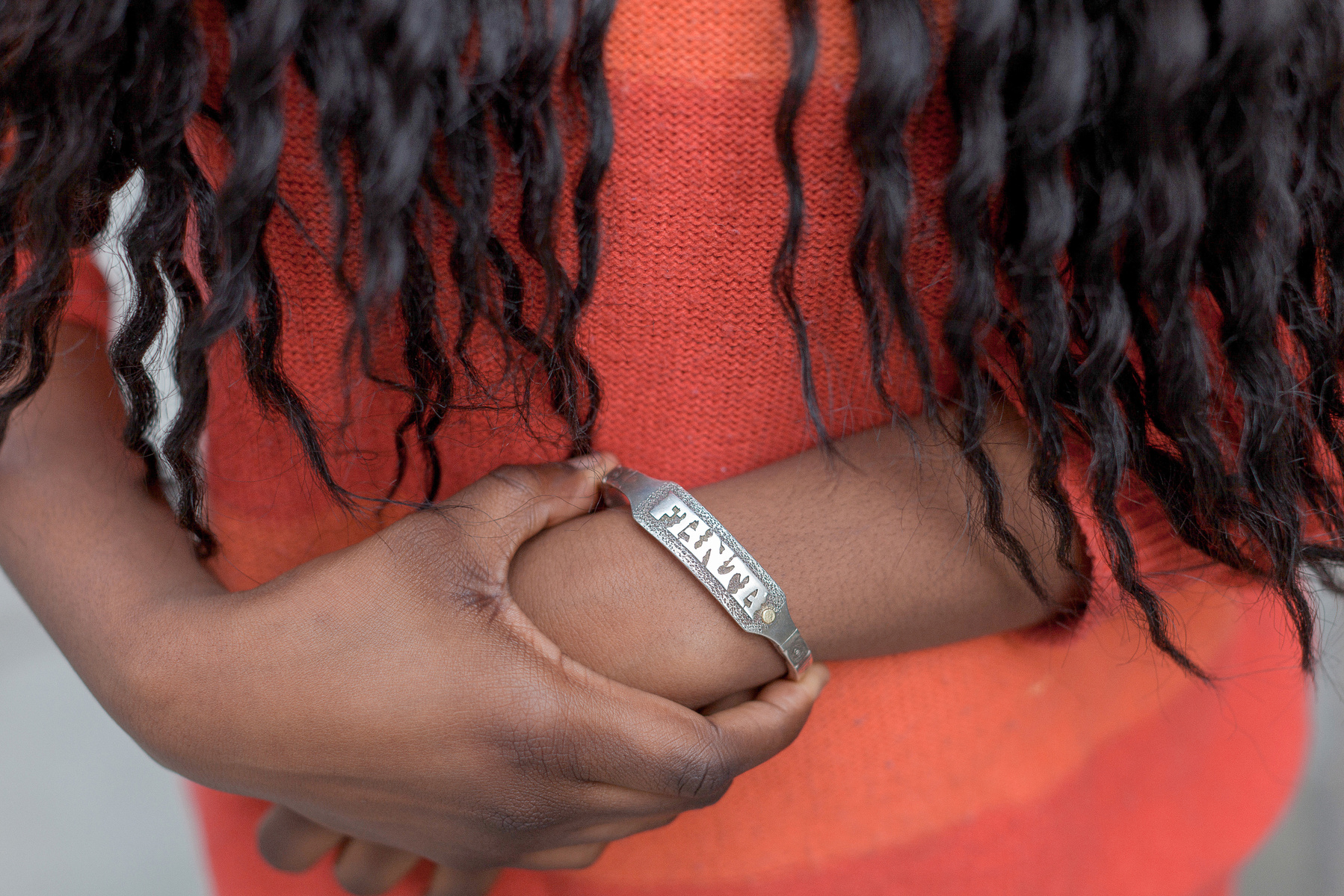 CRISOSTOMO

Born in Canchungo, Guinea – Bissau |
First image: In my friend's bachelor pad we often discuss what is going on in Guinea-Bissau, listen to music, watch sports, and cook traditional dishes such as caldo de mancara (peanut butter sauce) and cafriela (barbecue chicken).
Second image: Seeing and smelling palm oil sauce reminds me of family get-togethers at my grandparent's house for birthday celebrations, Christmas and other special occasions.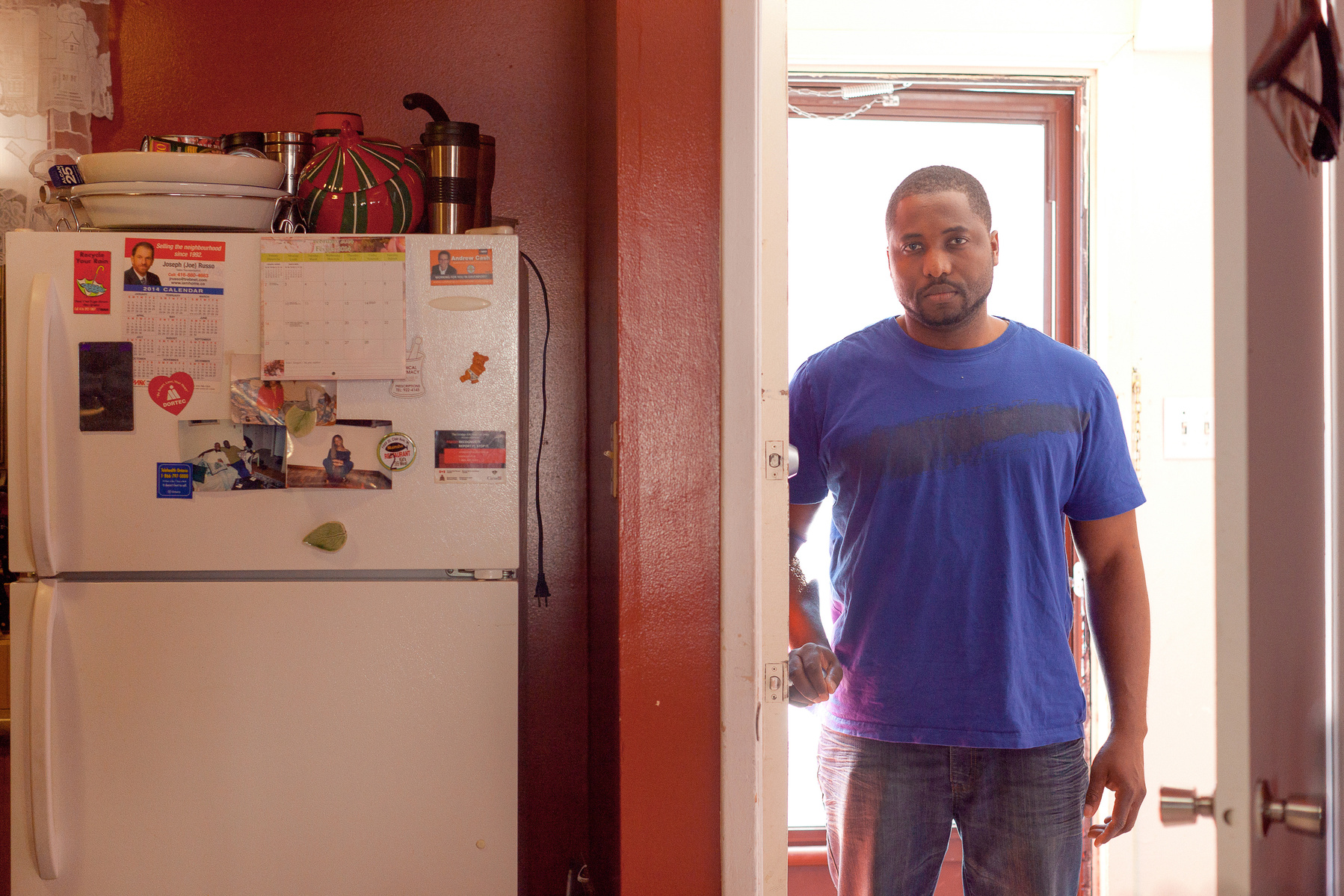 TROY

Born in Georgetown, Guyana |
First image: Ever since I took my first flight, from Georgetown to Toronto, I knew that I wanted to work in aviation. Today I work at Billy Bishop Airport as an executive with Porter Airlines.
Second image: Every time I look at my Guyanese passport my thoughts go back to December 21st 1994: the day I took my first airplane ride and came to live in a new country.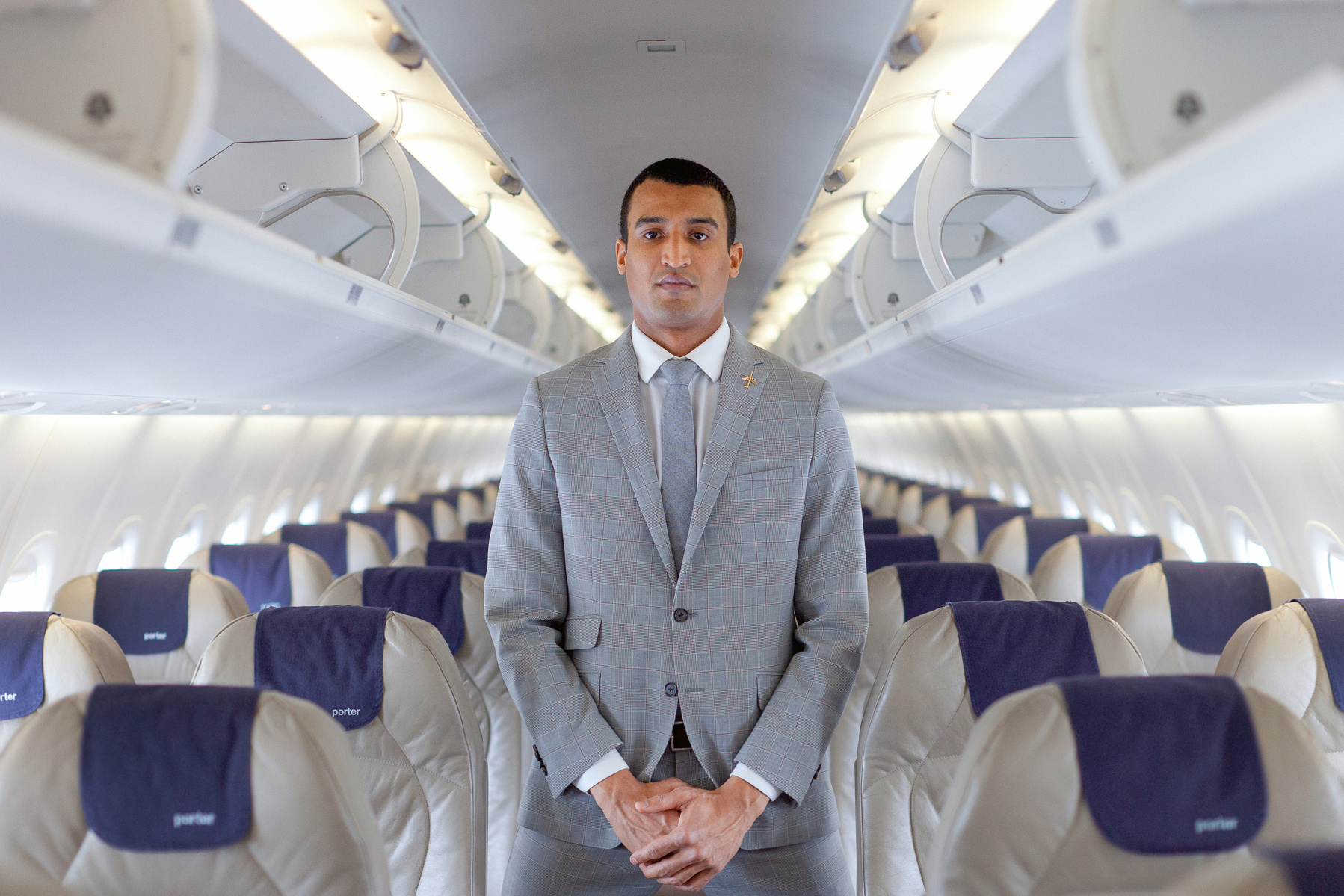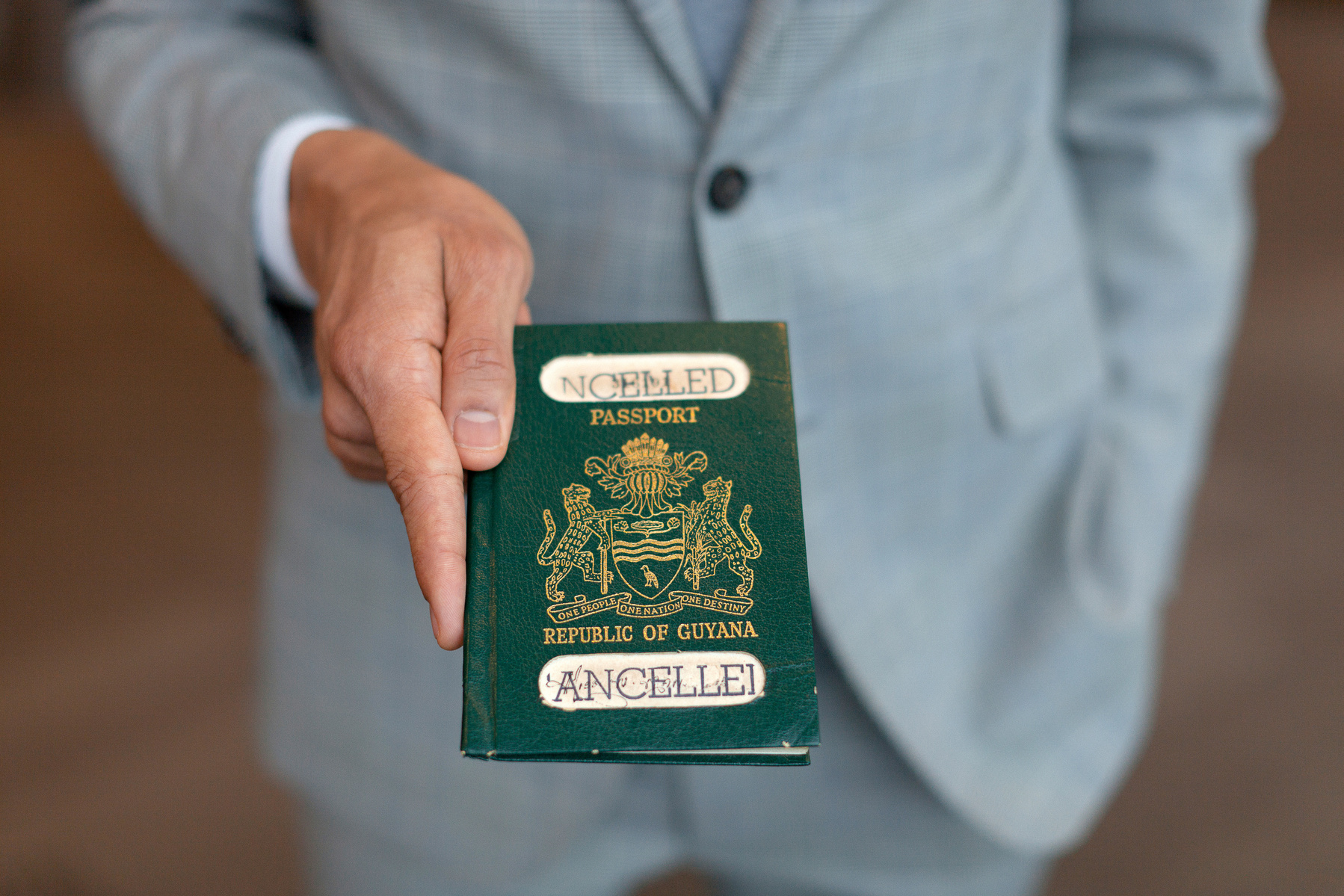 CLOTILDA

Born in Fond la Grange, Haiti |
First image: While I was studying journalism and working with a radio station, I was appointed to cover the parliamentary elections. I witnessed voting fraud and was subsequently threatened with a gun. Instead of staying quiet, I reported what I had witnessed. For the next two years, my family and I were "chased" until we were finally able to escape Haiti. Since coming to Canada, I have had to leave an abusive spouse and raise two children on my own. My kitchen is a nice quiet spot where I feel calm.
Second image: From my kitchen window I have a beautiful view of the city. In Haiti I lived at the top of a hill and I could gaze out of the window into the distance. Looking out at the city lights takes me back to Haiti and the good times I had there.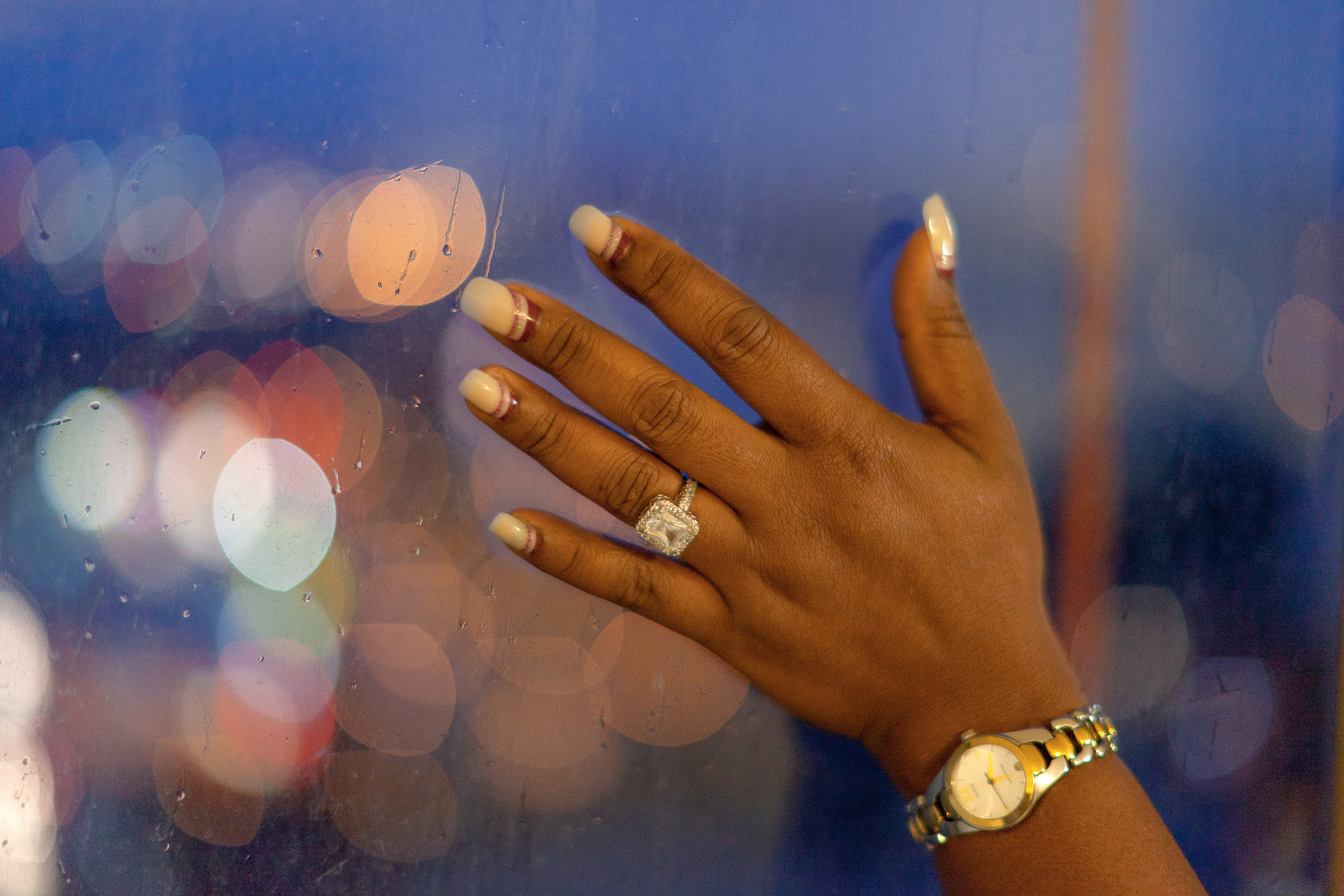 SAYRA

Born in San Pedro Sula, Honduras |
First image: City Hall is an important place for me because it is where I married my wife Eliza. When I went there to inquire about the marriage process, I received the necessary information and asked about booking an appointment. The receptionist told us that they had an opening in forty five minutes. We left the building married, happy and feeling a sense of accomplishment.
Second image: Even though I reside in Canada, when Honduras' football team is competing I put on the team jersey and feel a great sense of joy. When a goal is scored I run around the house screaming "gooooool"!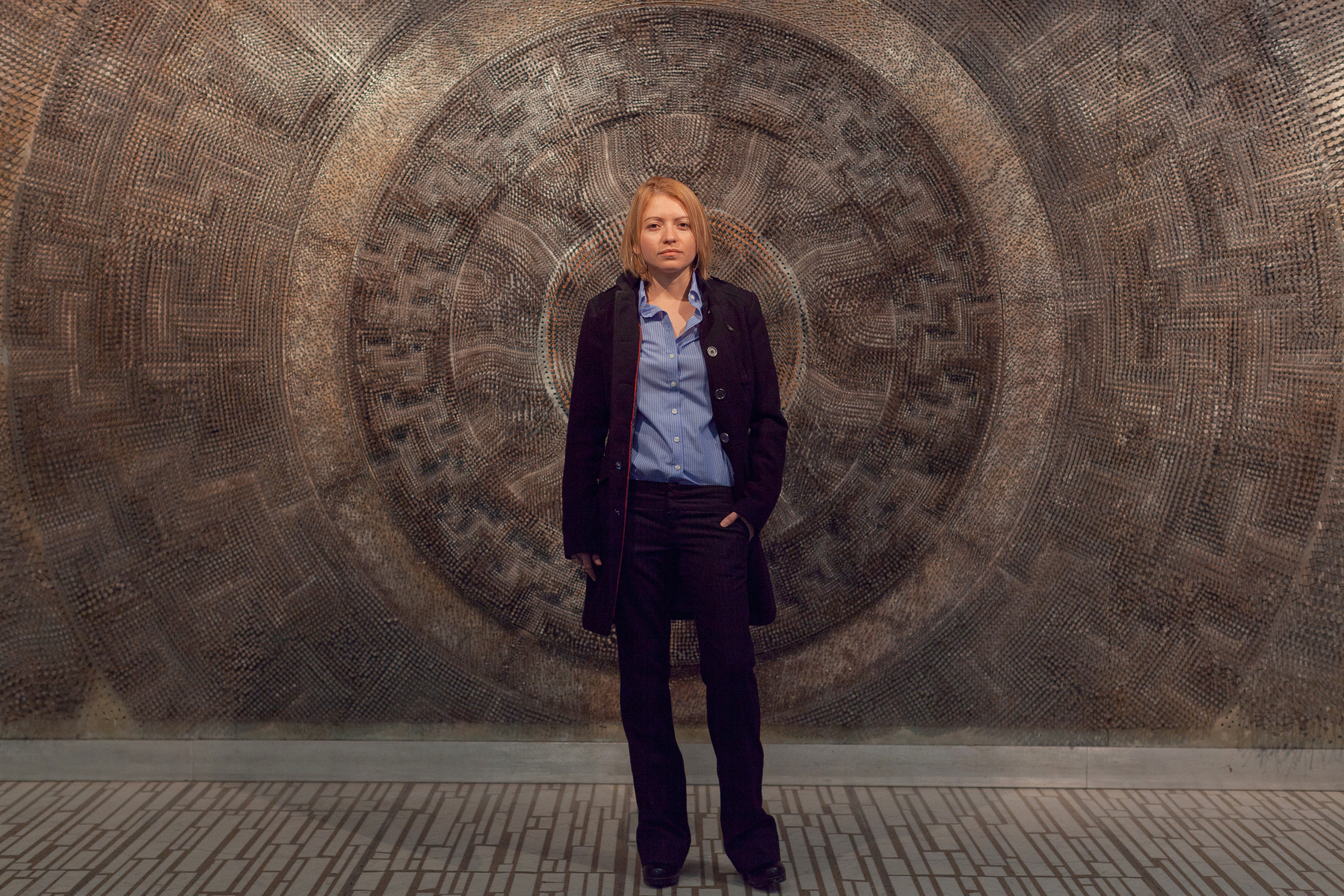 EVA

Born in Budapest, Hungary |
First image: I love inline skating at The Beaches. My favourite section is when you come around the bend at Ashbridges Bay and see the beautiful city skyline.
Second image: My grandmother, in her tiny kitchen, used to make the best chicken paprikash ever. Since she has passed away, I have not been back to Hungary and her delicious dish has not quite been replicated—although my mother's version is a close second. The smell and taste of paprika brings back so many fond memories.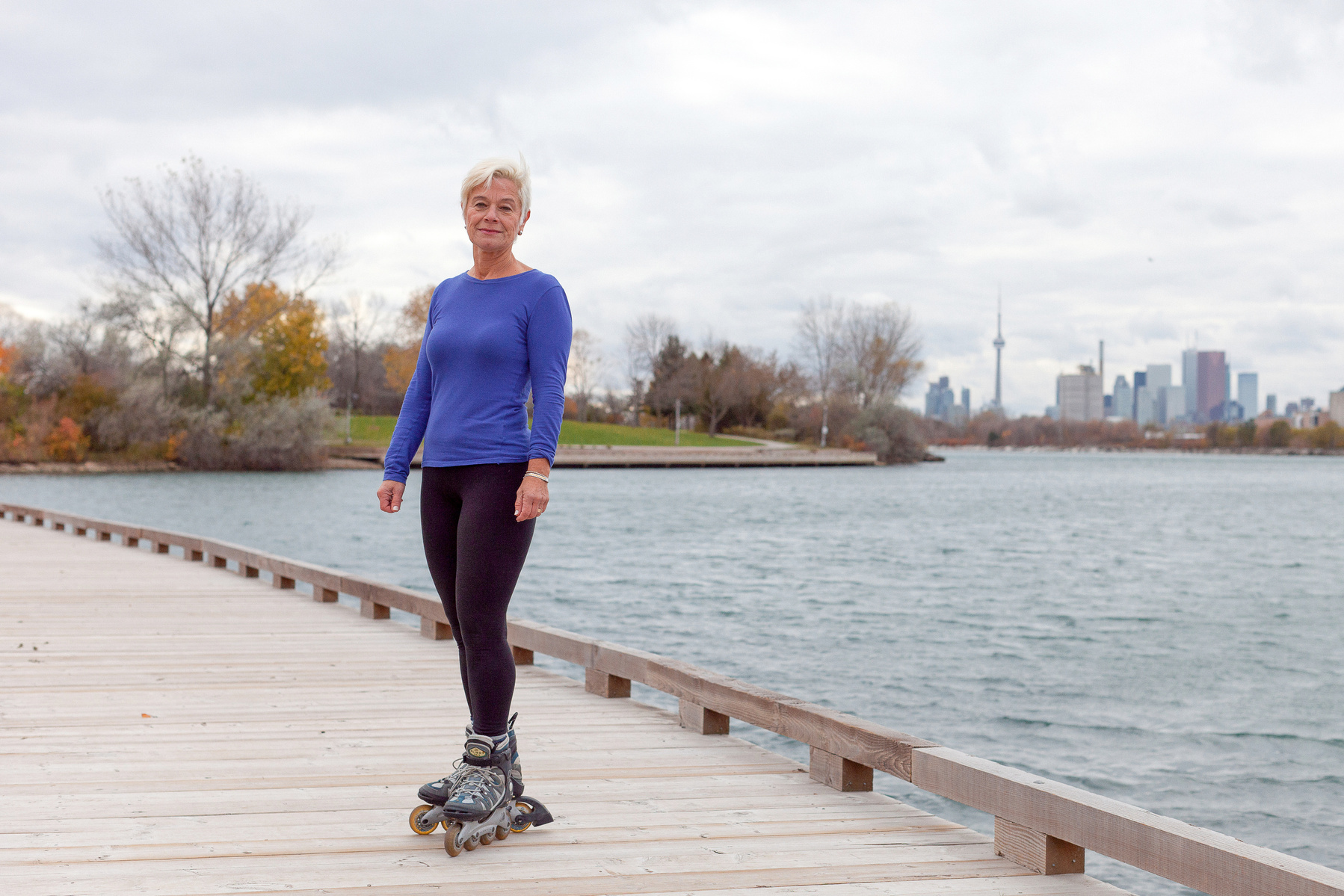 HANNES

Born in Reykjavík, Iceland |
First image: The Revue Cinema in Roncesvalles is a nonprofit theatre that captures the essence of why I love this neighbourhood so much. Venues such as this are important to a young filmmaker like me.
Second image: This traditional Icelandic sweater was knitted by my mother. Every Icelander has their own and no two are the same.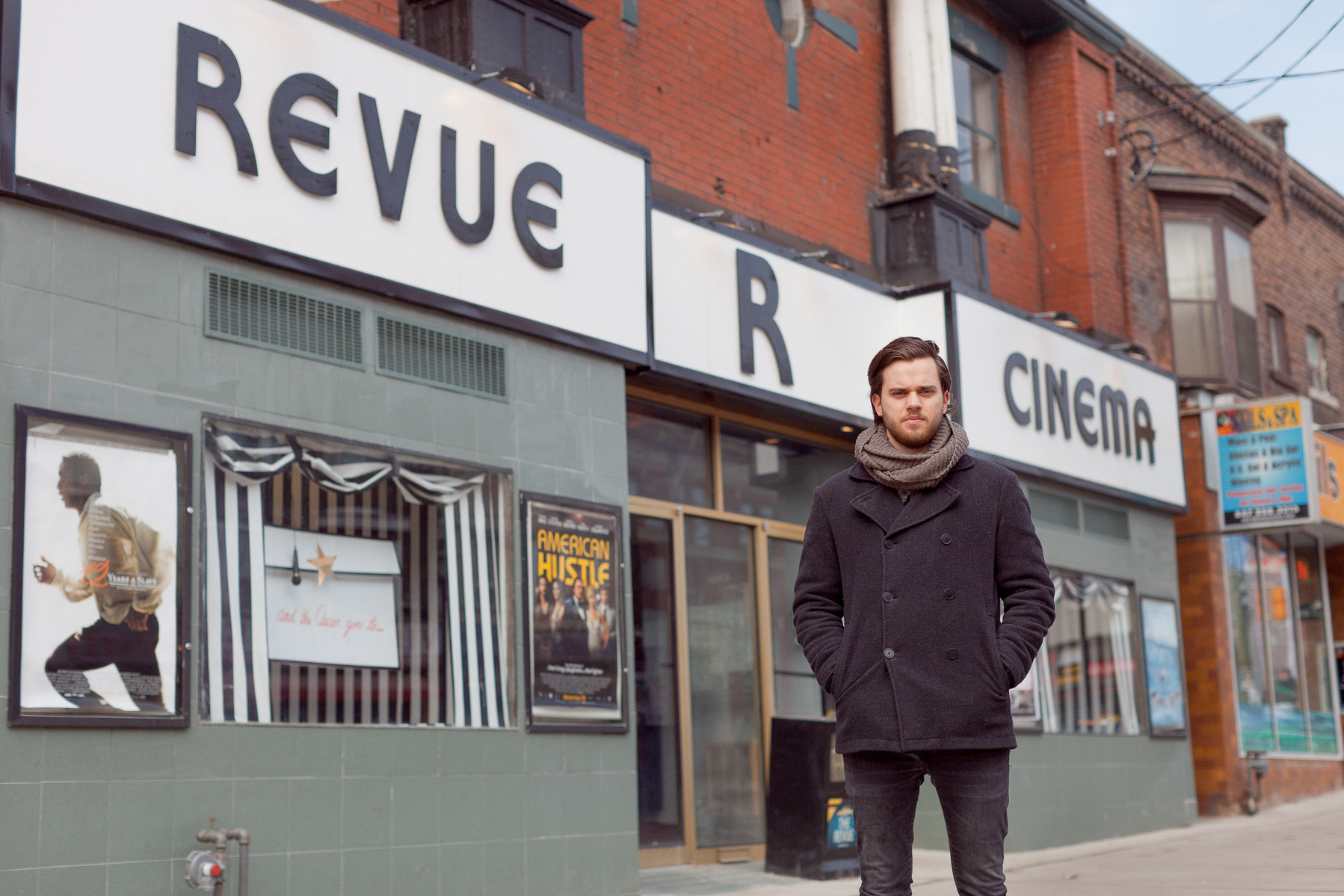 MAYANK

Born in Mumbai (Bombay), India |
First image: The Toronto Reference Library is where for the first time, I was able to pursue my dream of writing fiction.
Second image: This photograph of Bombay's Eros Theatre in the 1950s reminds me of the city I grew up in and how it, just like Toronto, is diverse and complex.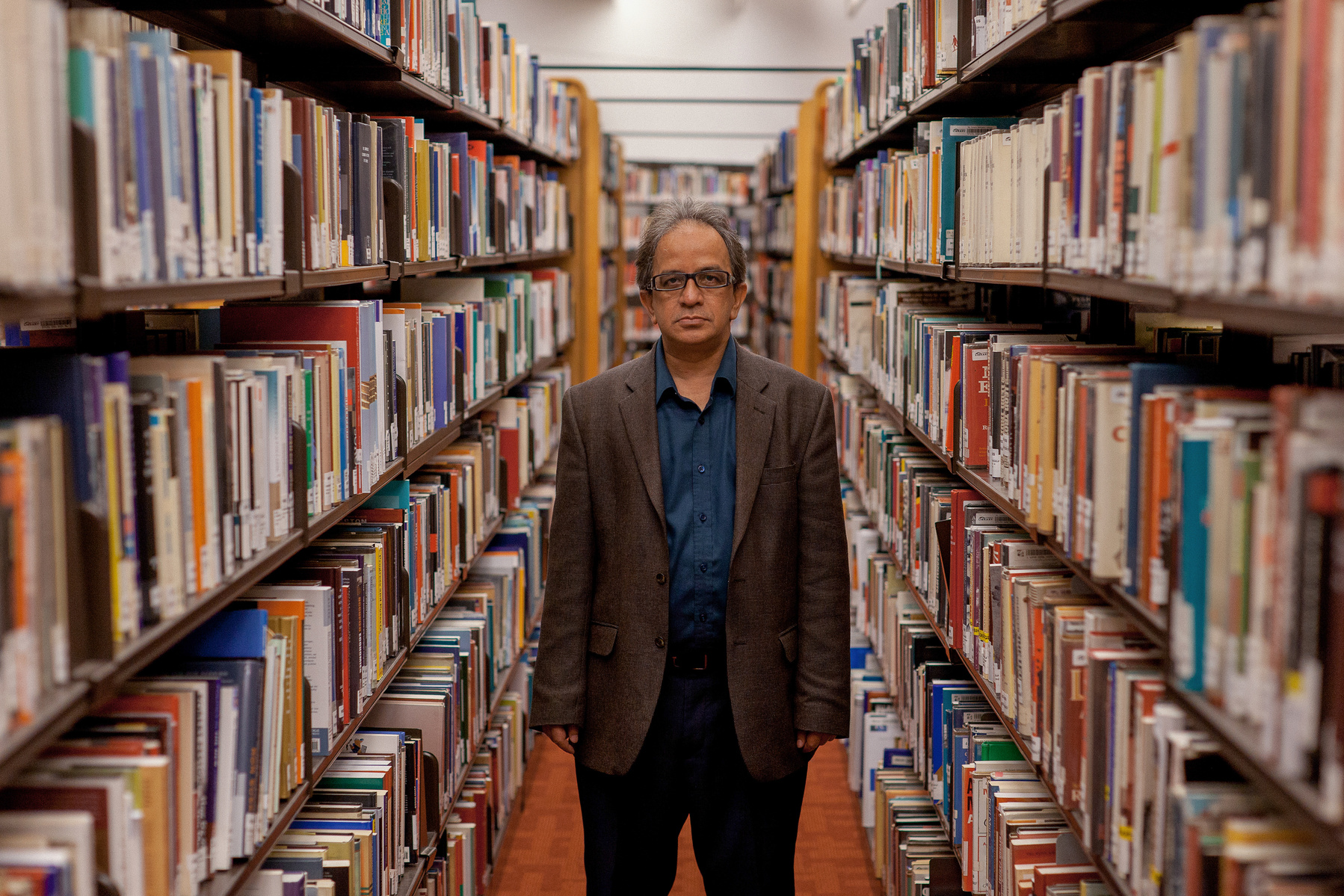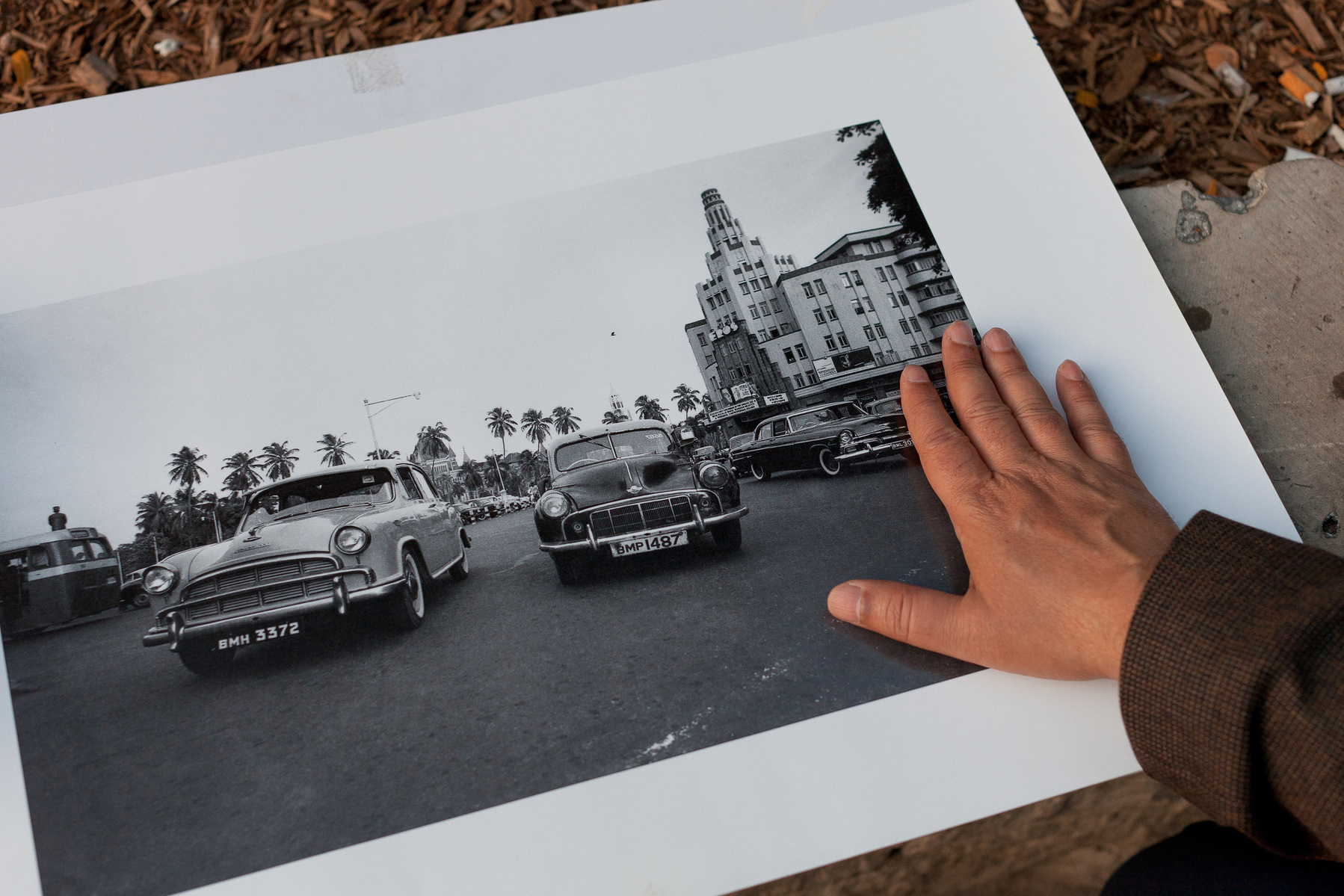 KHAOULA

Born in Baramulla, Kashmir (India) |
First image: I've travelled a lot, and often find myself searching for a particular feeling that comes from being in my element. Tom Jones Steak-house and Piano Bar, in Old Toronto, is where I find this sense, time and time again.
Second image: I lived in Kashmir during the peak of the armed insurgency and remember the situation as being dire, especially when my father was being held as a political prisoner. I also remember drinking nun chai, a traditional salty Kashmiri tea, and seeing how it brought my community together. Whether in Kashmir or Toronto, tea time is my favourite time of the day—a time to sit, discuss, share, and rest the mind and body.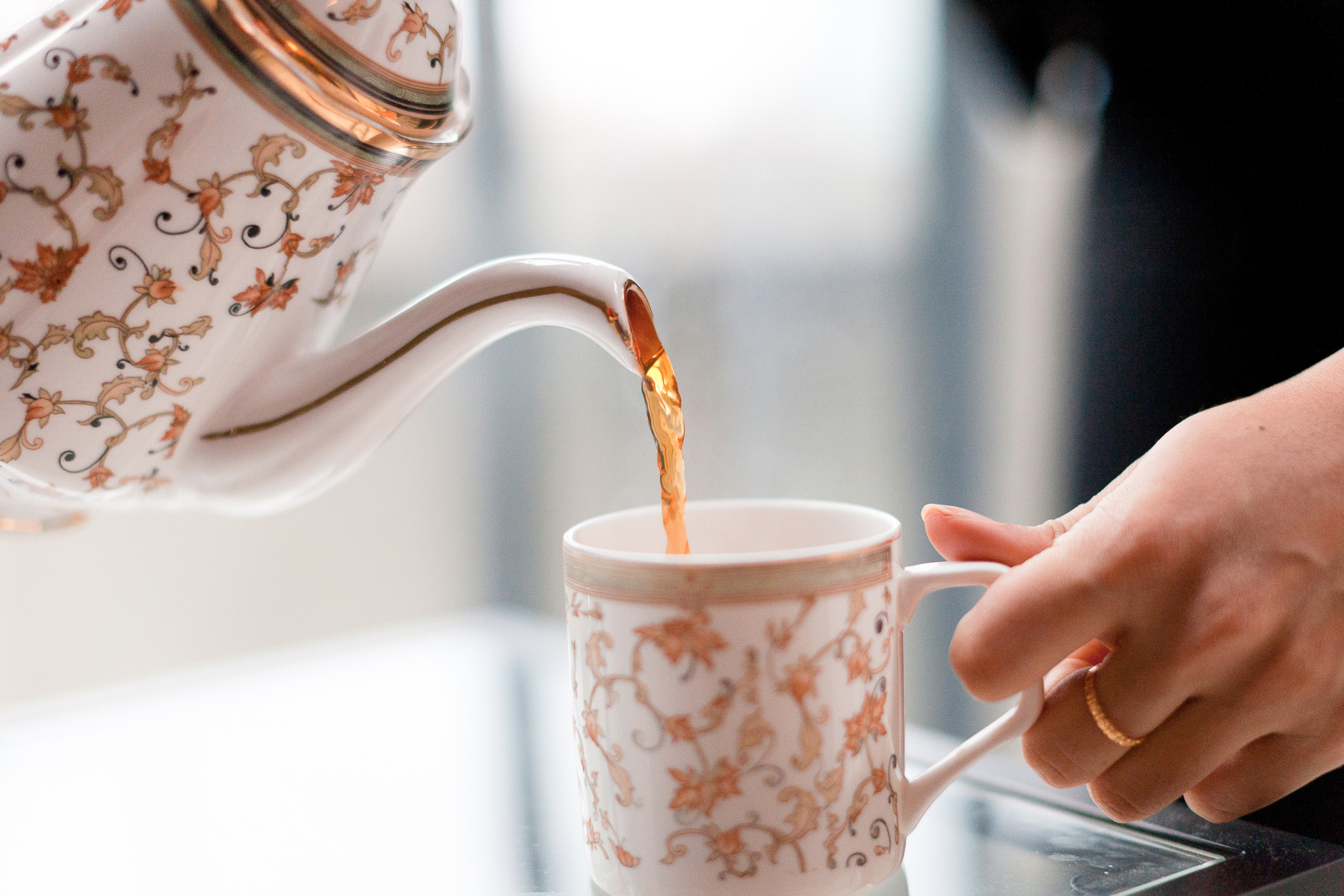 CINDY

Born in Padang, Indonesia |
First image: Understanding the harsh reality of poverty in Indonesia, my parents felt that living in North America would provide the family with unlimited opportunities. I am now the proud owner of the Indonesian streetstyle food business Babi & Co., that got its start at Evergreen Brickworks.
Second image: Whenever I indulge in frivolous things, I remember my dad saying, "Do you know how many risoles your grandmother had to make to afford such unnecessary things?" When I make risoles, I'm reminded of everything my grandmother did for the family.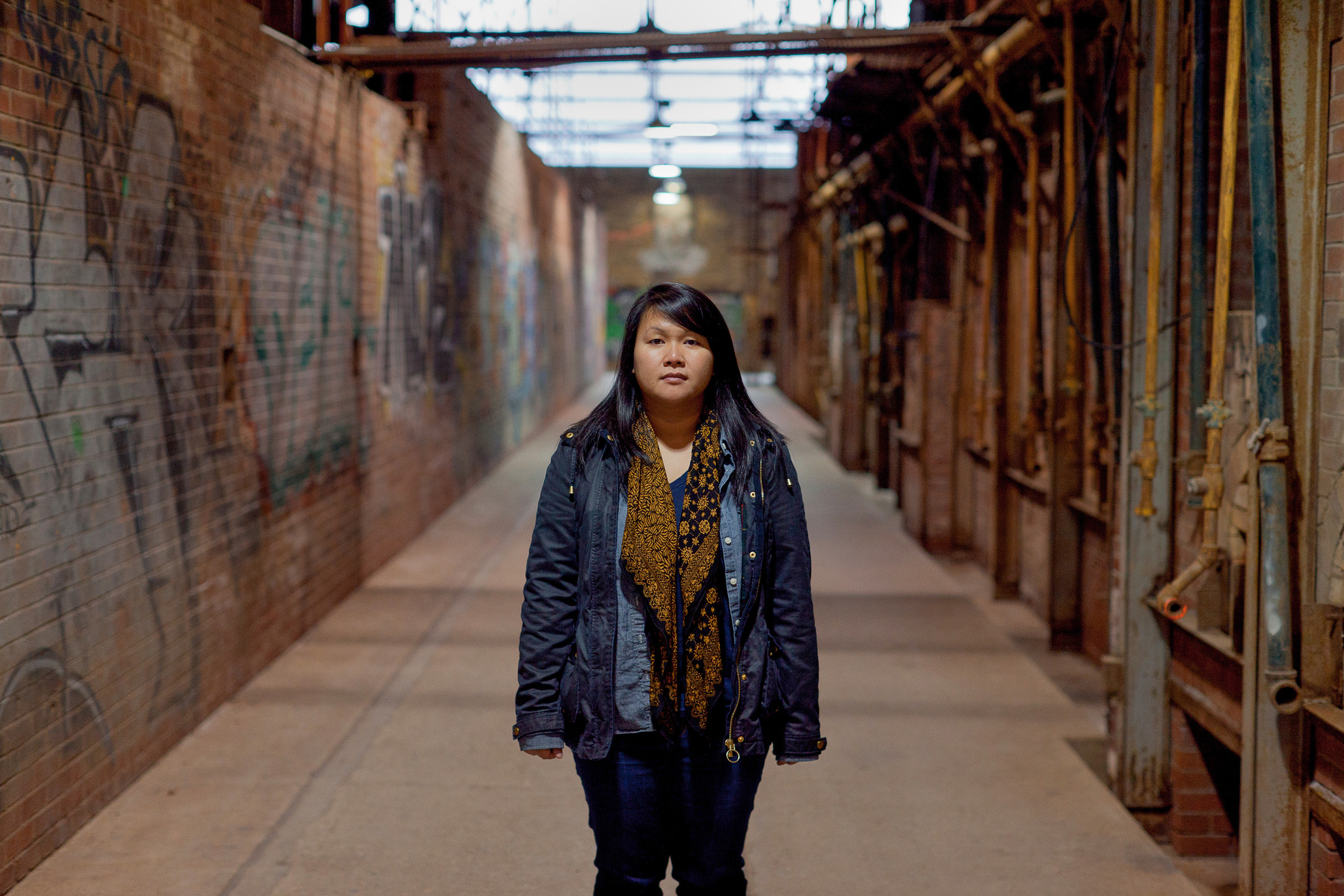 HASSAN

Born in Tabriz, Iran |
First image: Sunnybrook Park is where I play soccer with my friends. It helps me clear my mind, takes me away from life's concerns and, although I have few connections here to Iran, playing the game reminds me of my birth country.
Second image: While there are many things about Iran that I do not like, my hometown team Tractor FC of Tabriz, is something I can feel positive about.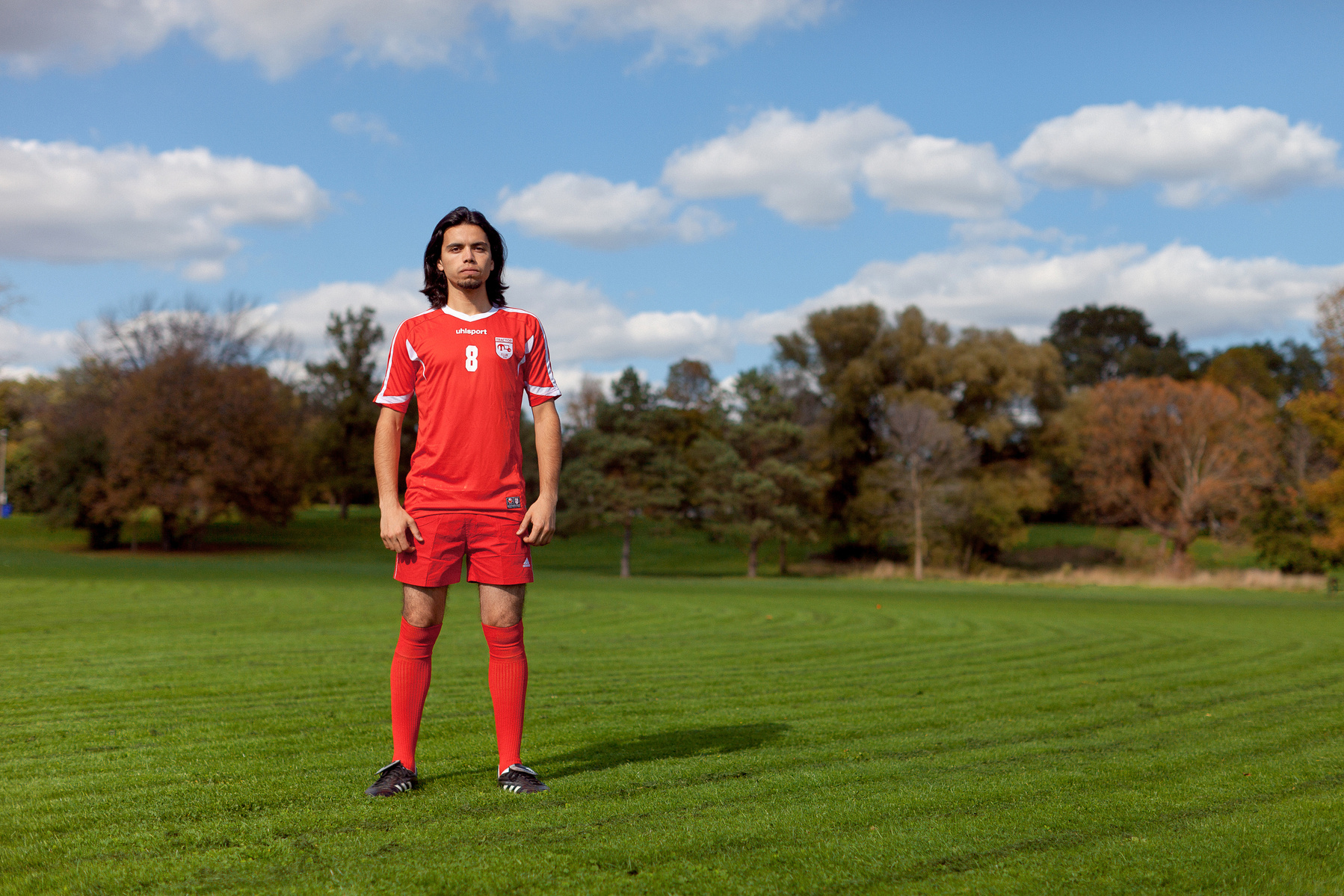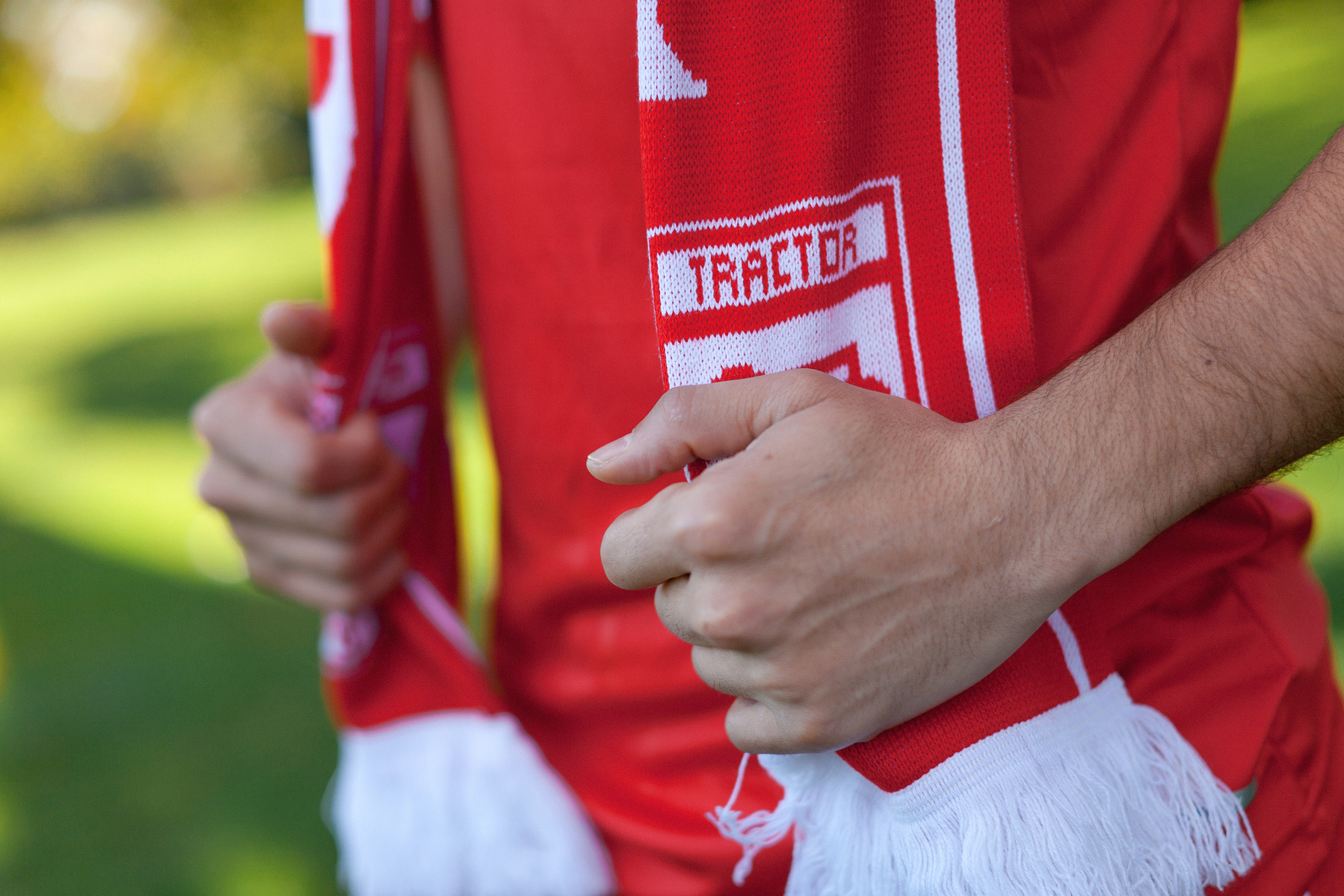 BAHZAD
Born in Saqez, Kurdistan (Iran) |
First image: The Kurds have faced centuries of political, social, cultural and ethnic oppression. It has also been historically difficult for us to get a decent education. As a refugee I was unable to attend school for five years, so at York University I have spent a lot of hours in Scott Library making up for lost time.
Second image: This is a map of Kurdistan, as an in-dependent state, and this is the area I'm from. Basic human rights, and the ability to live free of oppression, are things that I passionately hope the Kurdish people will attain.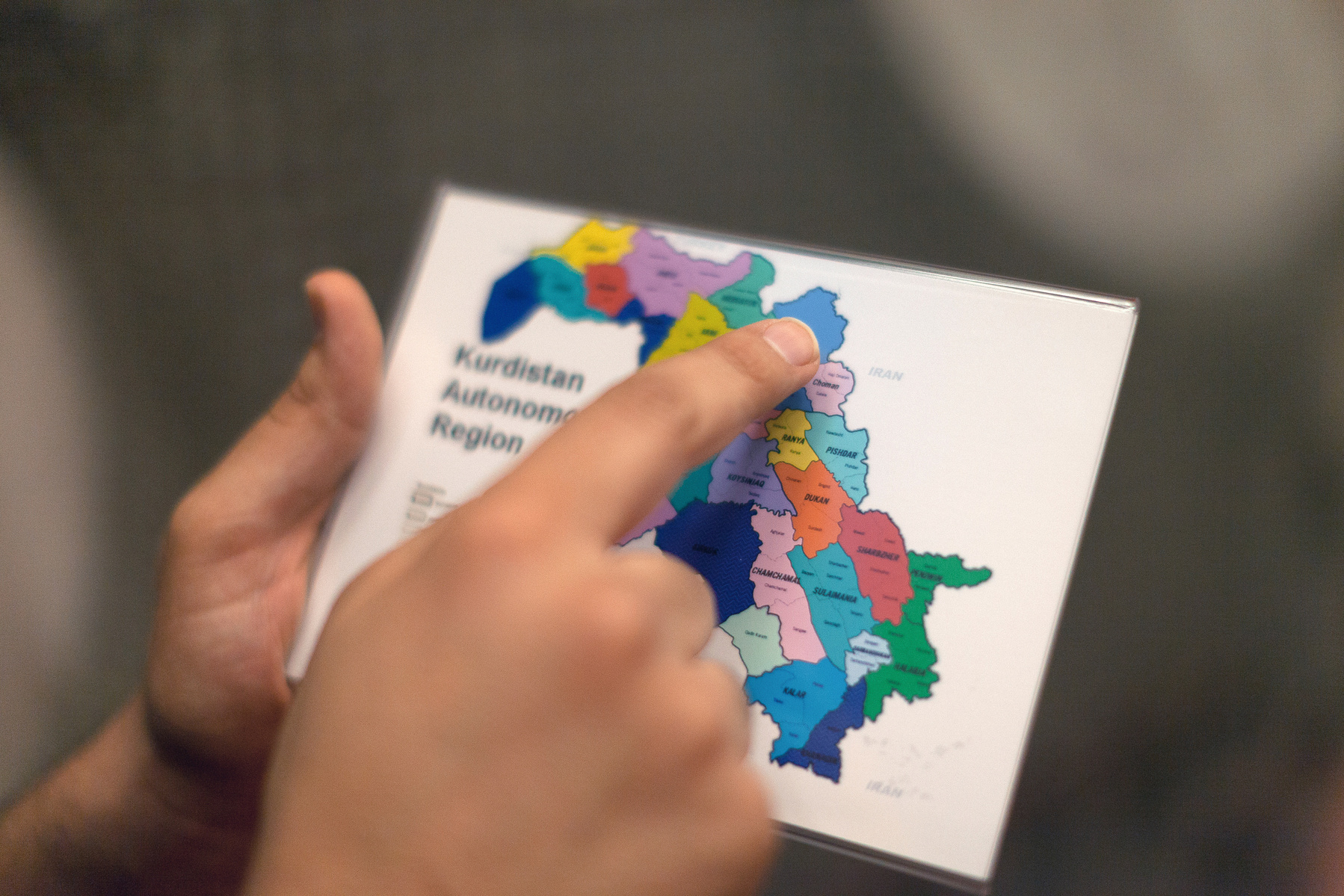 HIBA

Born in Basra, Iraq |
First image: This is my family's first house in Canada. It is where my siblings and I had group meetings to discuss what we wanted to be when we were grown up and how we could help one another achieve these dreams.
Second image: When I first discovered this photo of my sister and me in a Saudi Arabian refugee camp, I felt ashamed of my past. Now I look at it and realize how far we have come.
JENNIFER

Born in Galway, Ireland |
First image: Sir Winston Churchill Park is one of the areas I enjoy exploring with my dog Bo. I often hiked in Ireland as a youngster and continue the tradition here in Toronto.
Second image: A securely anchored memorial card on the door of my fridge reminds me of Grandmother Mary, a lady who had a significant and positive influence on me while I was growing up.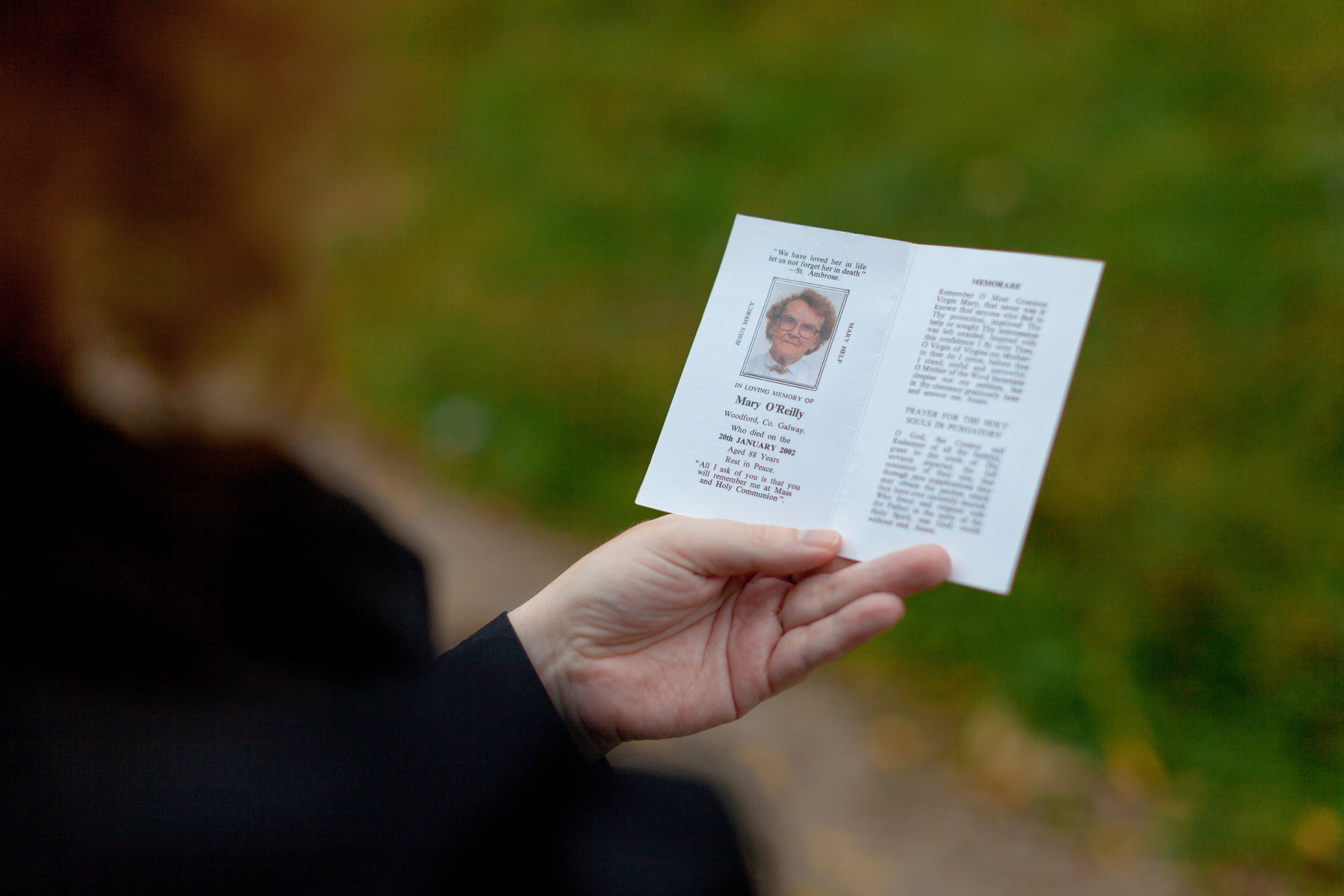 NAVA

Born in Beer-shava, Israel |
First image: My studio on the outskirts of Markham, is where I work as a multidisciplinary artist. Here in my element, I am free to explore my creativity.
Second image: Many of my childhood memories feature my mother using this traditional tea-pot to brew Moroccan mint tea. It wasn't until recently that I realized how special these memories are.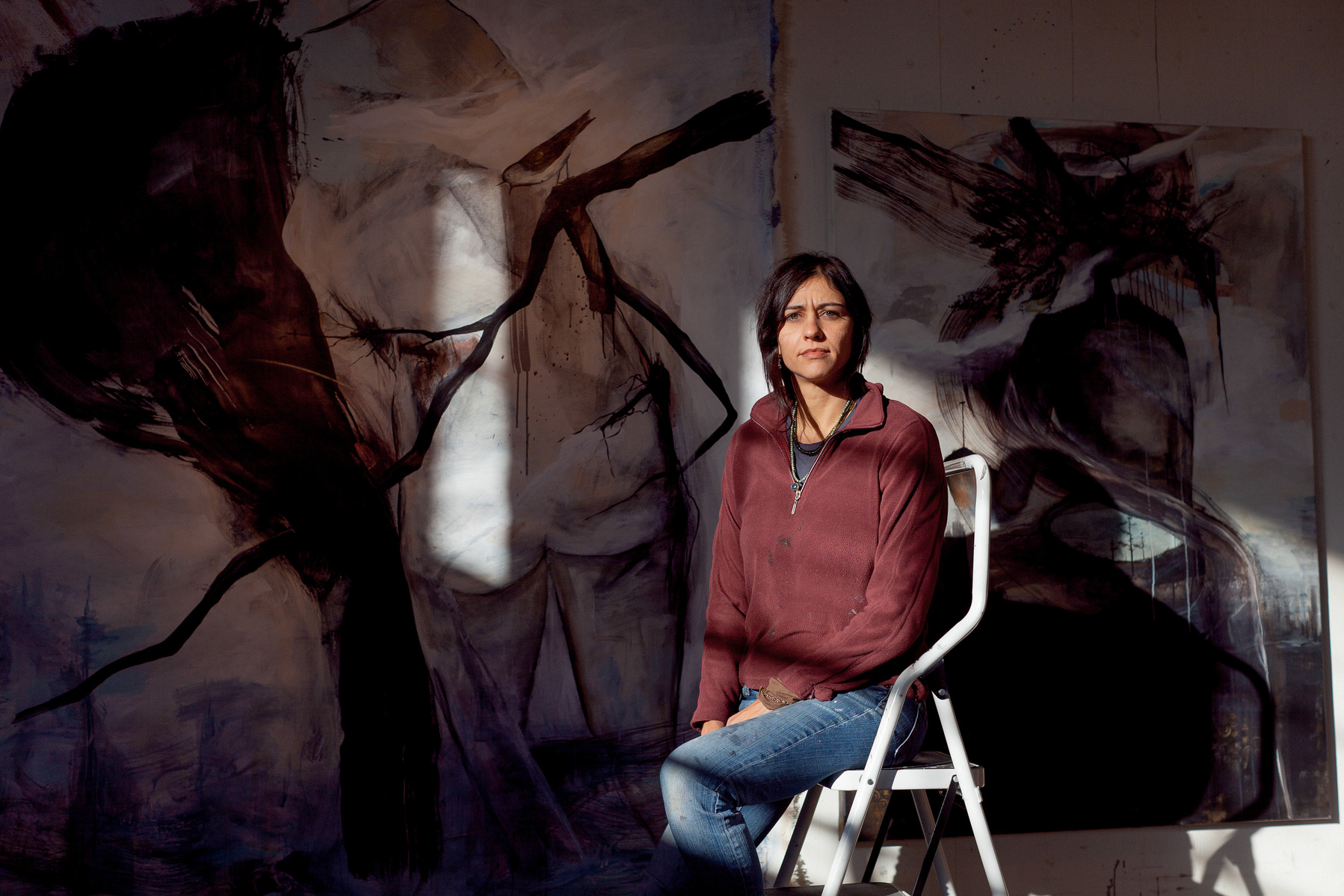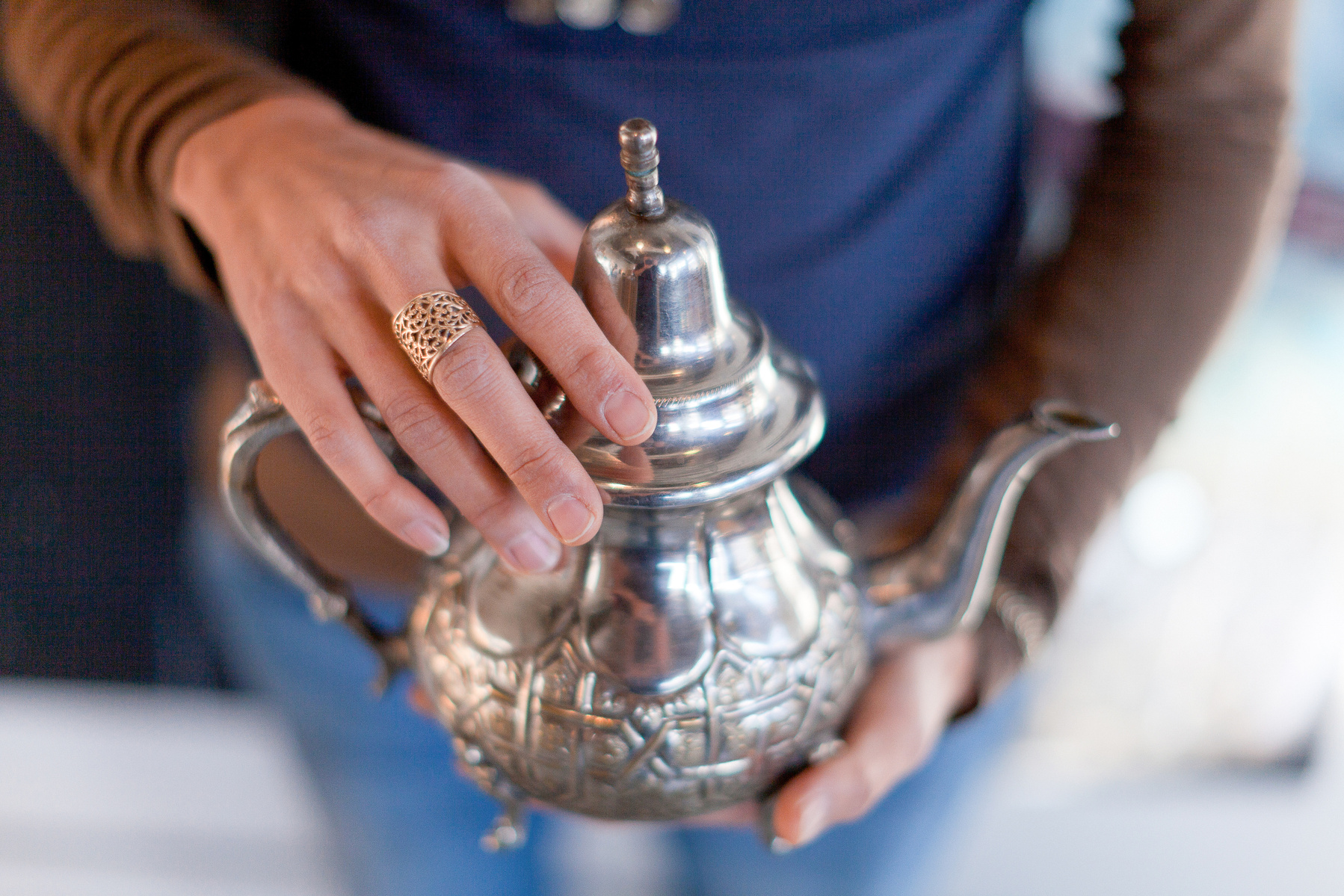 DARIO

Born in Molfetta, Italy |
First image: Every time I feel homesick I go to my condo's rooftop, and I am reminded of the reason why I am here. It is a good place to reflect on what I have accomplished so far.
Second image: My grandmother knitted this sweater to help me survive the cold Canadian winters. When I see it I remember how she had cared for me since the day I was born, and how she was always there when I needed her.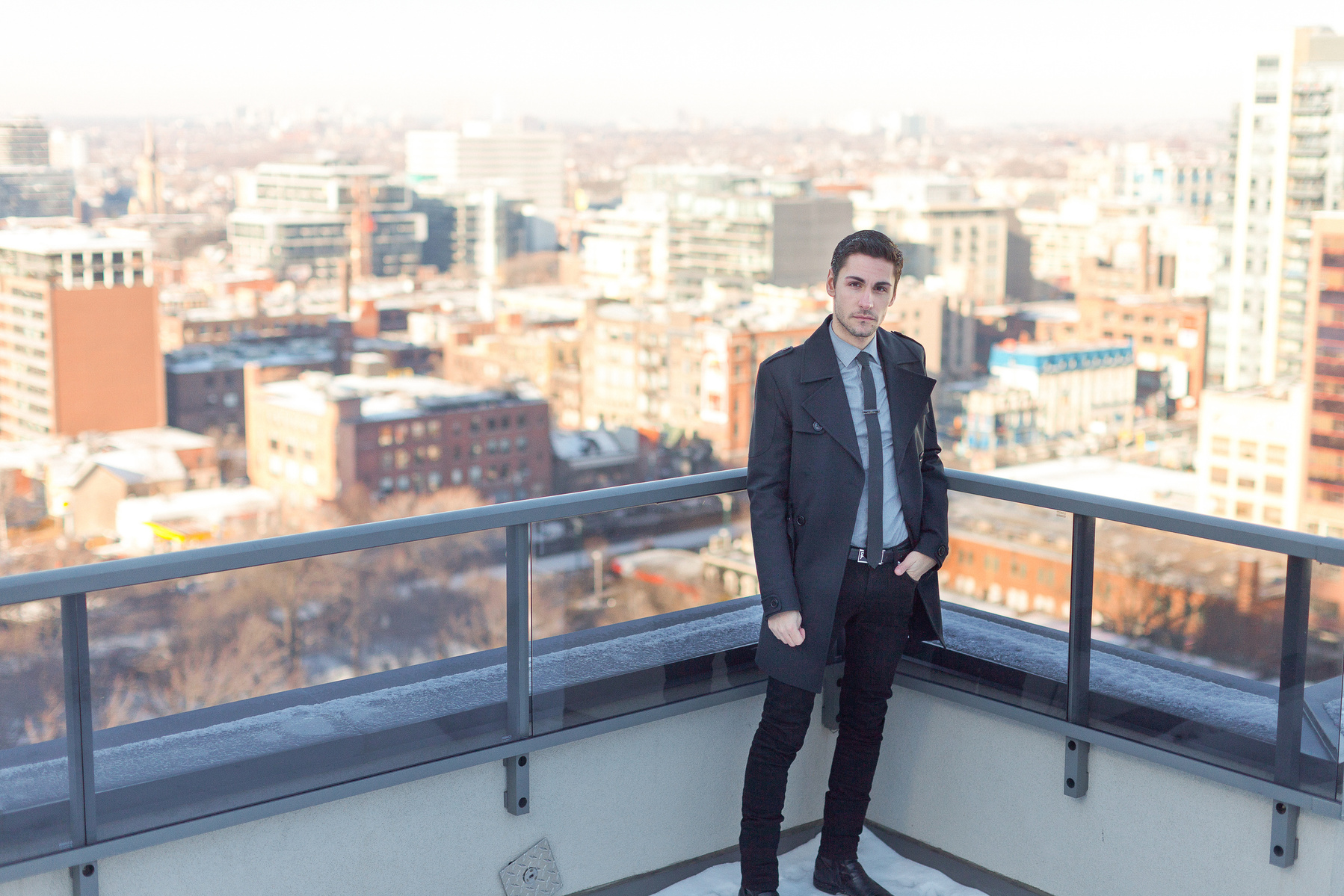 ANGEL

Born in Dressikie, Saint Mary, Jamaica |
First image: This fruit market on Spadina Avenue is one of my favourites. I regularly walk from my home to the Ontario Institute for Studies in Education where I'm completing my PhD. The trip should be forty minutes, but it usually takes me an hour because I often stop to buy produce on the way.
Second image: Tropical fruits such as guavas, mangoes, papayas and cherimoyas are reminders of my past. Luckily in Chinatown, I am able to find all of the fruits I remember eating while growing up in Jamaica.
TSUGUMI

Born in Tokyo, Japan |
First image: I have been involved in many projects to improve transit across Toronto. This street-car stop on St. Clair West represents an important part of my history here in the city.
Second image: Although my daughters were both born in Canada, I hope that they will remain in touch with their Japanese heritage. My daughter's kimono is symbolic of this wish.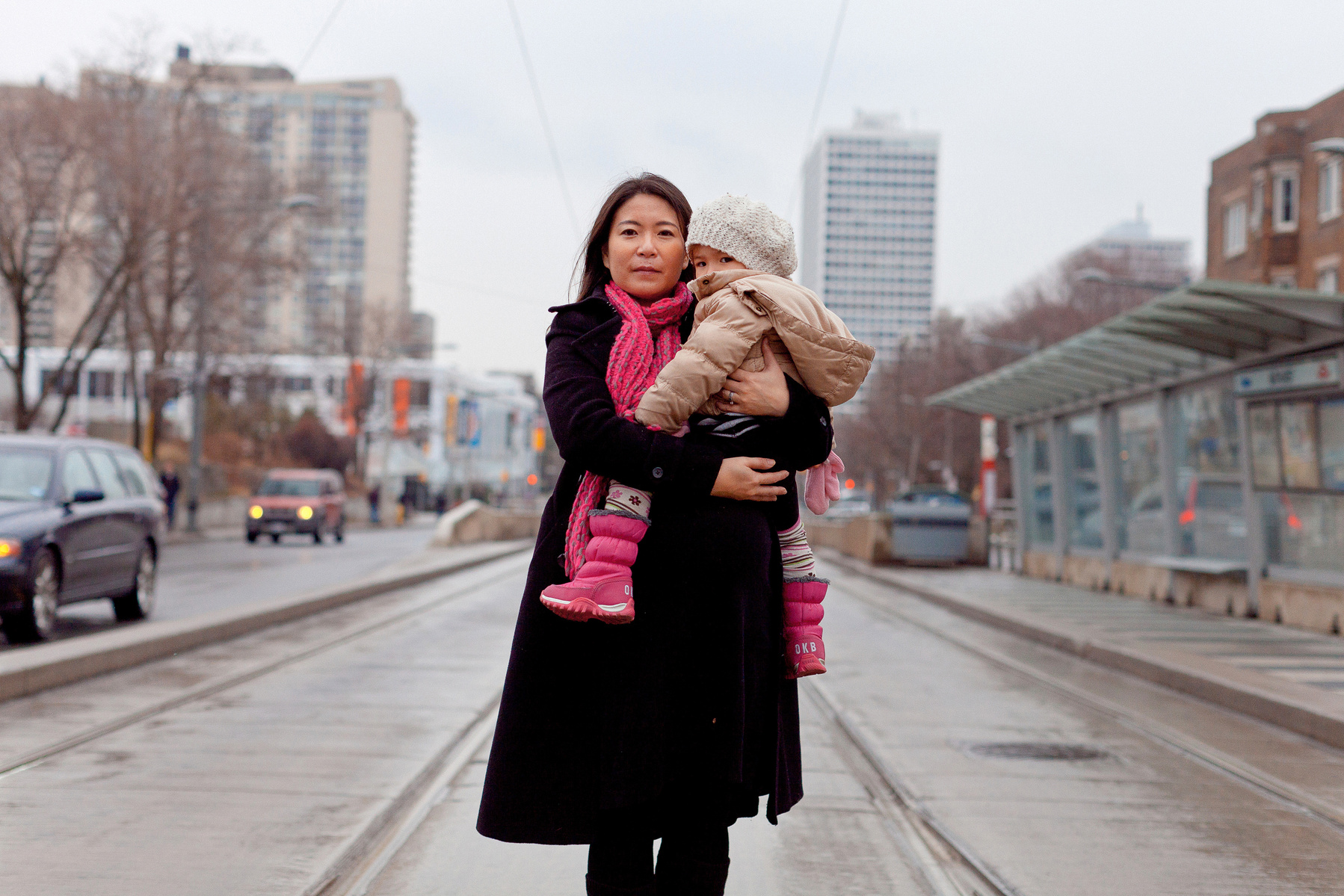 LUNA

Born in Amman, Jordan |
First image: In Jordan I was always my father's daughter, my brothers' sister, or my uncles' niece. Here in Toronto, I can just be Luna. Part of this comes from having my own apartment in "The Village", a place that is diverse and open.
Second image: This present from my sister in Jordan, symbolizes the simple joys of life that I am able to experience while living in Canada. Dancing the Argentine Tango is liberating and it assures me that I'm not dependent on the sociocultural expectations I grew up with in Jordan.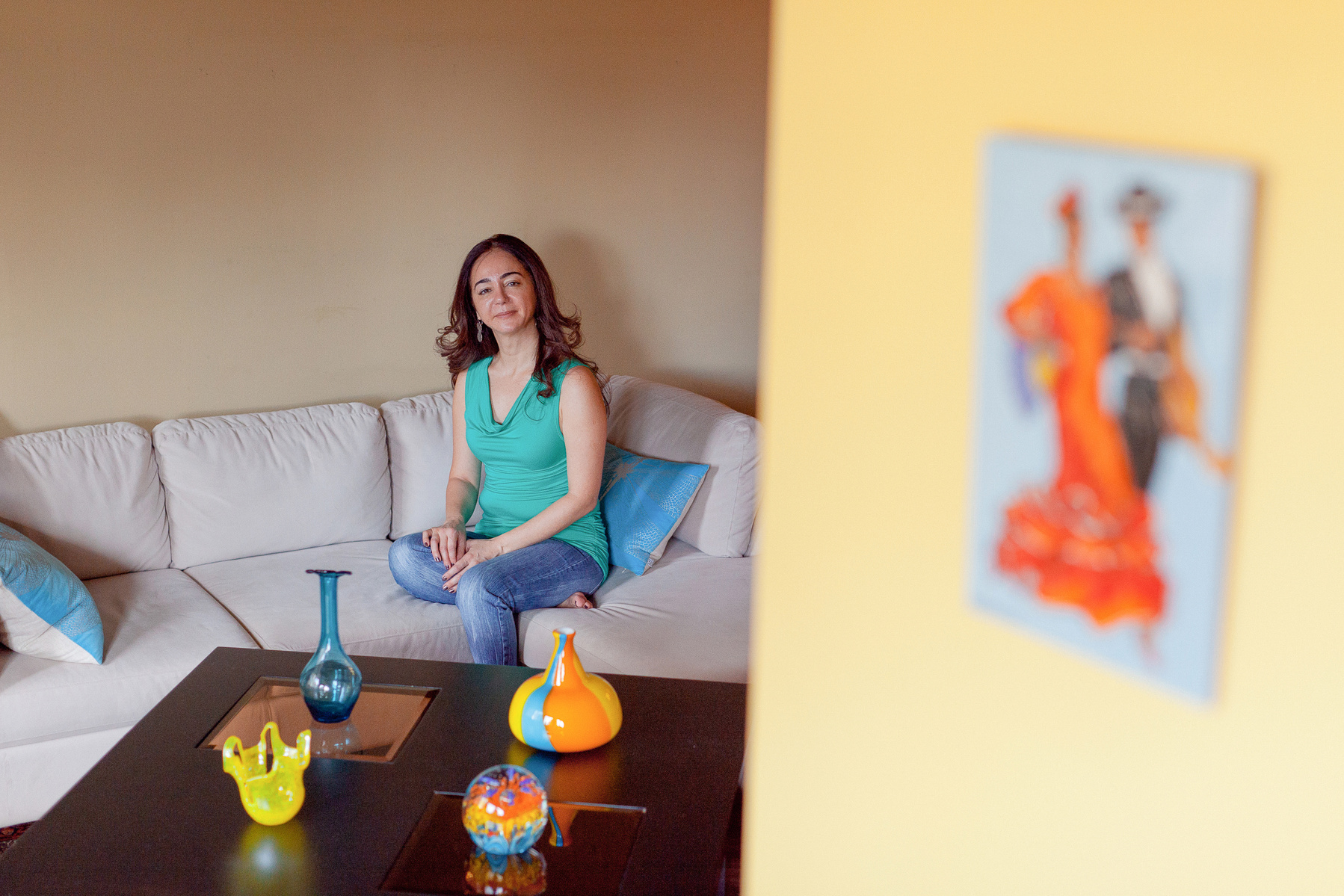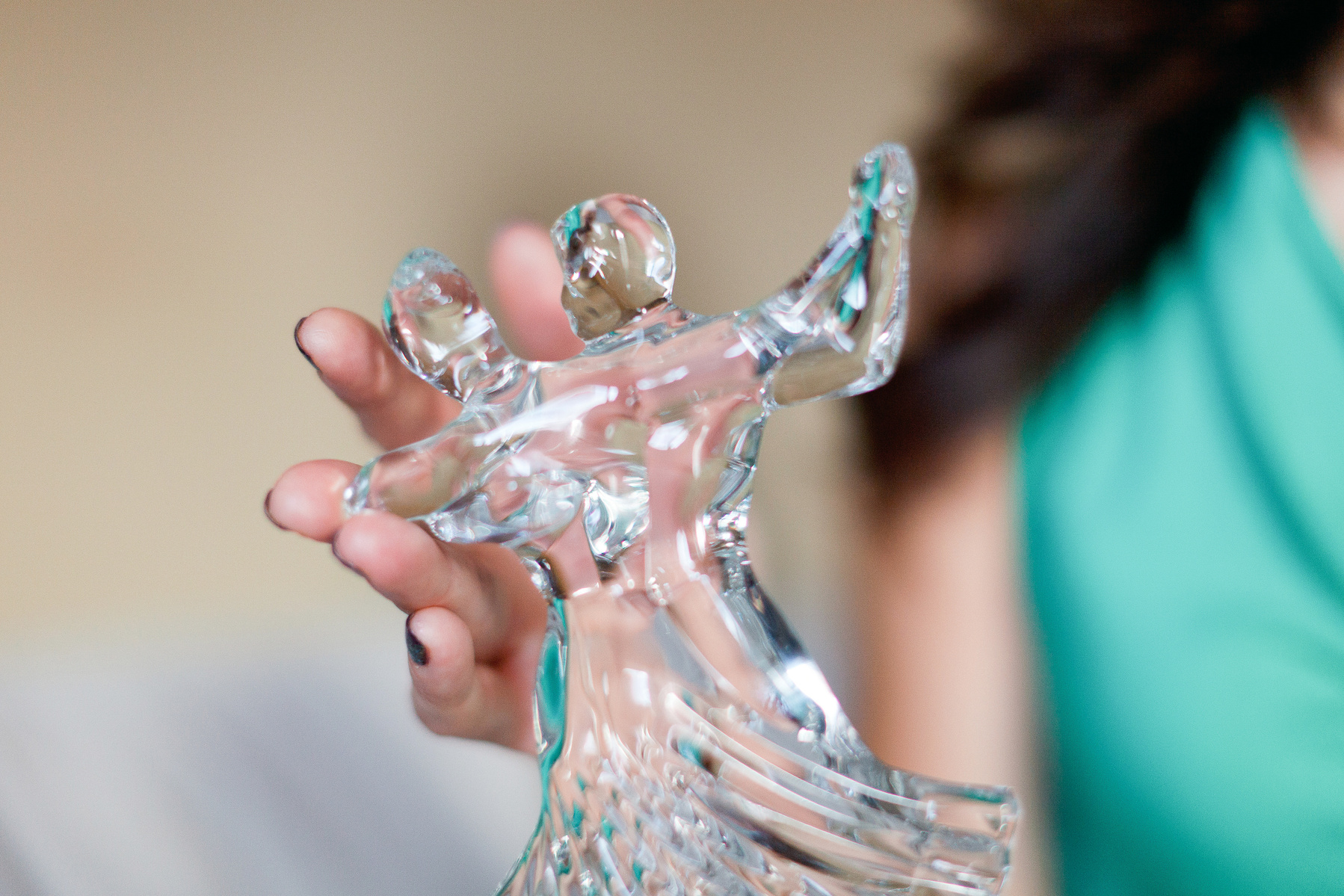 MARINA

Born in Atyrau, Kazakhstan |
First image: After having had a difficult time as newly resettled refugees in Montreal, my family rented an apartment right beside G. Ross Lord Park—a place that for me will always feel like home. This is somewhere I can return to when I feel the need to centre myself.
Second image: These earrings from my grandmother trigger an important memory. Before I left Kazakhstan my grandmother told me to turn my head to the left, look at the mountains and engrave in my mind that scene, because I would never see mountains again that were so beautiful.
ZAHRA

Born in Nairobi, Kenya |
First image: Winter in Toronto holds its own special magic for me. My favourite spot is Mill Pond in Richmond Hill where ice skating has become a regular winter activity for my family.
Second image: Whenever I look at this Masai doll, which was given to me by Nani (my grandmother) in 1979, it brings back indelible memories of sitting on the back steps of her house in Nairobi shelling peas with the other women. These gatherings taught me the importance of "kitchen wisdom", which is handed down from one generation to the next.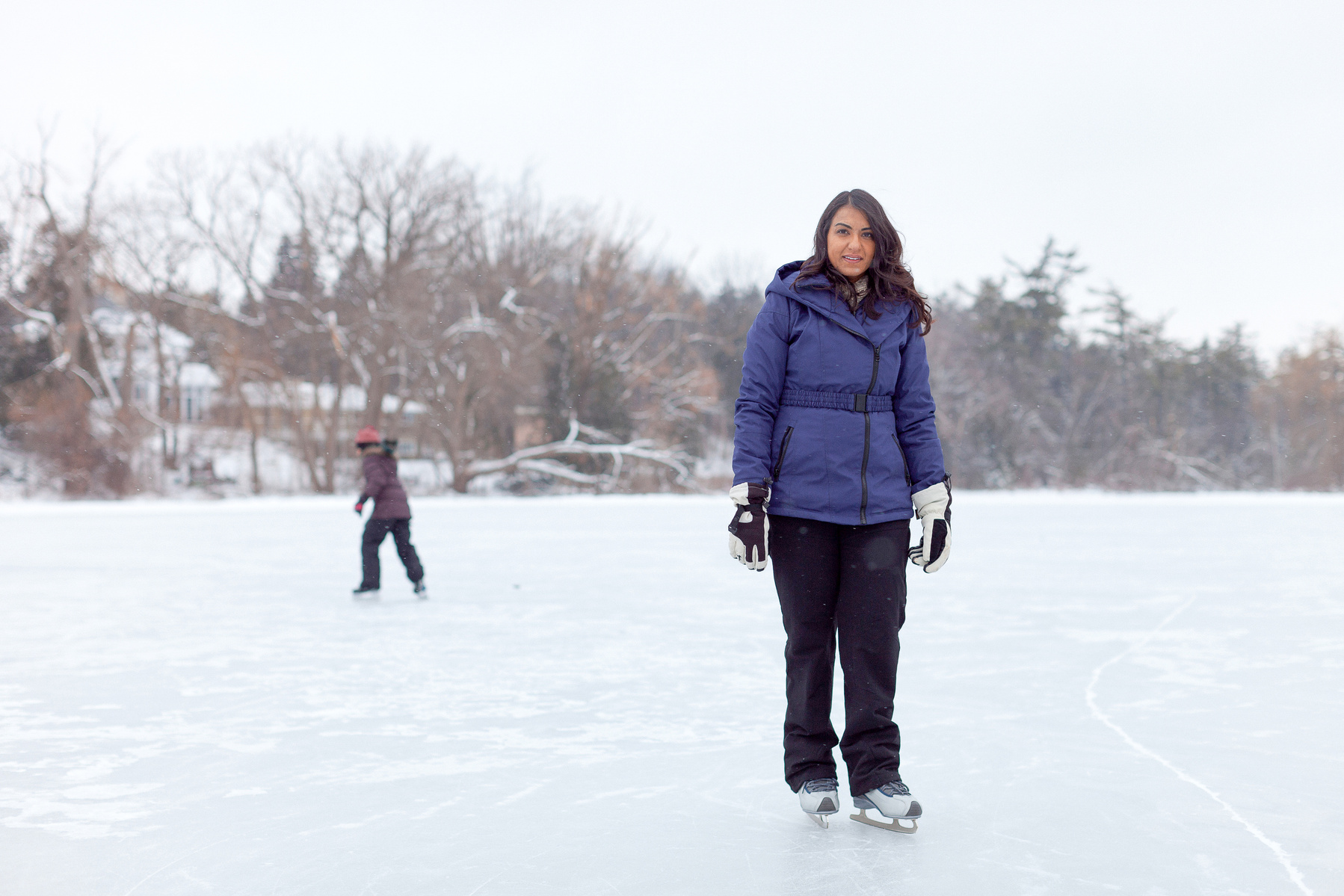 ASTRIT
Born in Prishtina, Kosovo |
First image: On February 17, 2008, the Ontario Legislative Building at Queen's Park is where I, along with hundreds of other Kosovars, came to celebrate Kosovo's declaration of independence and Canada's recognition of it as a separate country.
Second image: This Albanian hat called a plisi, is part of a man's traditional costume in Northern Albania and Kosovo and is worn for national festivities and celebrations. It is something my late grandfather wore there, and continued to wear when he came to Toronto. Seeing this hat brings back childhood memories of time spent with Grandfather on his farm.
MAISAM

Born in Kuwait City, Kuwait |
First image: As a young girl I always found crossing the street at the intersection of Yonge and Dundas particularly exhilarating. It was a hustle and bustle I had only seen before in the movies.
Second image: When my father came home from work, I would hear him and run to the door before he could make an entrance. Today I am still most content when I'm with my father.
MADINA

Born in Bishkek, Kyrgyzstan |
First image: I enjoy what Toronto has to offer after dark. At the end of a week of long days at work and raising two children, nightclubs like Cube and Gravity help me relax.
Second image: These handmade leather pictures are an ancient craft that many women in Kyrgyzstan make. The yurtas and mountains remind me of my small and beautiful country.